Graduates of the Last Decade Name First GOLD Scholar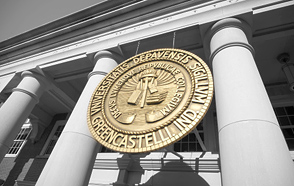 November 26, 2012
DePauw's young alumni gave Benjamin J. Roess '14 something new to be thankful for this Thanksgiving. With support from the Graduates of the Last Decade (GOLD) Program, Roess was selected as a GOLD Scholar for his academic achievements and contributions to the community.
Roess, a history major from Dayton, Ohio, followed in the footsteps of his parents Rebecca ('77) and William ('79) to attend DePauw. On and off campus, he is already a familiar face to many. Roess is a First-Year Mentor and a member of Phi Kappa Psi fraternity, Order of Omega, the Greek Scholarship Circle, Alpha Lambda Delta/Phi Eta Sigma Honor Societies, and the DePauw Rock Climbing Club.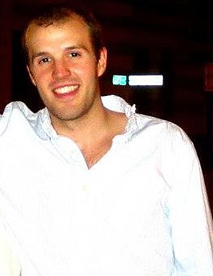 Roess also volunteers weekly at the Putnam County Senior Center and with JumpstART, an arts outreach program in local elementary schools.
"It really doesn't take much searching to find the countless opportunities available within our borders," he says.
Read more about Benjamin Roess on his GOLD Scholar profile page.
In addition to the honor of being named a GOLD Scholar, Roess will represent the University and its priorities to the alumni community, and is invited to attend special on-campus events.
GOLD Council members serve as mentors to the Scholars, offering students advice and assistance in their professional pursuits. Currently undecided about whether he'll pursue a law degree or study public policy in graduate school, Roess is looking forward to their guidance.
"Hopefully, becoming a GOLD Scholar will help me refine my decision and meet some great contacts in the process," he says.
In the newly created program, the University and GOLD Council name a new GOLD Scholar each time graduates of the last decade collectively contribute $20,000 to DePauw's Annual Fund. Candidates for the recognition must already receive financial aid from the University, maintain at least a 3.5 grade-point average and be active community members. The Nov. 15 Allen Challenge raised more than $30,000 for the Annual Fund – enough to name Roess the University's first GOLD Scholar, while providing a head-start on its second.
More information is available on the GOLD Program website.
Back