Bob Cathcart '82 Joins Hansen Medical as Sr. VP
January 16, 2013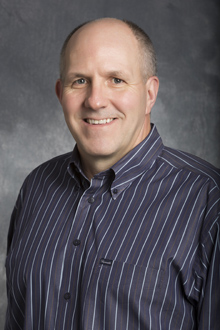 Robert O. Cathcart, a 1982 graduate of DePauw University, has joined Hansen Medical, Inc. (NASDAQ: HNSN) in the newly created position of senior vice president, global sales. "The creation of this position will allow Hansen Medical to most efficiently execute its global sales strategy," notes today's announcement.
It adds, "Cathcart has nearly 30 years of increasingly senior sales management experience in both domestic and international roles in the medical technology industry with large and small companies." His resume includes serving as president of two divisions (cardiac assits and interventional products) of Datascope Corporation. He's also been president and CEO of FlowCo, Inc./3DT Holdings, a privately-held medical device company, and was most recently chief commercial officer of surgical medical device start-up, HyperBranch Medical Technology, where he was responsible for all sales and marketing in international markets, including Europe, South America and Asia Pacific.
"Bob is a strategic leader with extensive commercial and senior management experience in the medical technology industry -- specifically interventional cardiology -- and is a great fit for Hansen Medical," says Bruce Barclay, president and CEO of Hansen Medical. "He has demonstrated success in developing high-performing national and international sales organizations, and delivering growth across multiple product lines, including capital equipment and interventional products. With Bob's global experience and leadership, we will continue to advance our commercial strategy to demonstrate the truly platform-changing capability of intravascular robotics with our Sensei™ and Magellan™ Robotic Systems."

"As Hansen Medical's commercial momentum continues to grow, I am pleased to be joining the team at such a critical juncture in the company's development," says Cathcart, who was a history major at DePauw and a standout on the Tiger football team. "I believe that Hansen Medical's intravascular robotic technology offers the clinical and economic value increasingly demanded by physicians and hospitals in today's challenging healthcare environment."
Read more at Marketwire.
Back