Prof. Glen Kuecker Writes of 'South Korea's New Songdo City'
December 19, 2013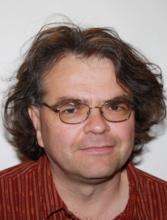 An essay by Glen David Kuecker, professor of history at DePauw University, appears in BAKS Papers, published by the British Association for Korean Studies. "South Korea's New Songdo City: From Neo-liberal Globalisation
 to the Twenty-first Century Green Economy" is the product of research begun during the professor's 2011-12 sabbatical, which began work on a potential book project on the topic of 21st century urbanism.
"The paper also resulted from a faculty development grant for a field site visit in New Songdo City, Republic of Korea, conference fund support for presenting at the British Association for Korean Studies at University of London's School for Oriental and African Studies (SOAS), and an Asher Fund grant for leading a workshop on the topic of South Korea's green economy back in June 2012," according to Dr. Kuecker. "This work has resulted in two new DePauw courses, a First Year Seminar on the topic of 21st century urbanism (taught Fall 2012) and an innovative research workshop on the topic of eco cities, which was taught this semester."
Kuecker notes, "New Songdo City is a city built from scratch near the Incheon Airport in South Korea. It constitutes a new urban form, what's called an 'eco city' that is part of the massive building of new cities in Asia. As this new urban form is hardly a decade old, scholars are just beginning to explore their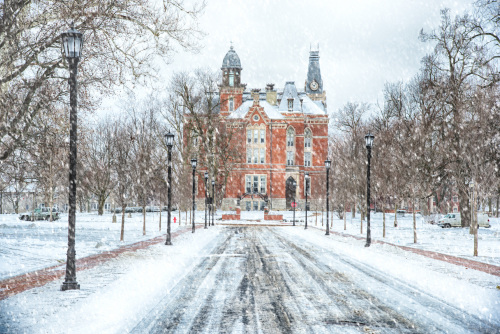 significance for the human condition. It's an important topic because global demographic trends mean we will have 9 billion people on earth by 2050 and two-thirds of them will be urban. Thus, one of the central challenges facing students as they learn about their world is how we will manage the urban century in a sustainable fashion."
The journal may be ordered by clicking here.
Learn more about Professor Kuecker, who is co-editor of Latin American Social Movements in the Twentieth Century, in this previous story.
Back