Attorney Alex Krouse '09 Co-Authors The Compliance Officer's Handbook
May 1, 2014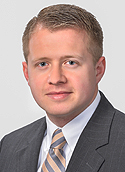 Alex T. Krouse, associate at Krieg DeVault LLP and 2009 graduate of DePauw University, is the co-author of The Compliance Officer's Handbook (Third Edition).
Written with Robert Wade of Krieg DeVault, the book "gives compliance officers everything they need to take charge of a healthcare compliance program, whether they are new to the field or seasoned professionals who want to incorporate the latest strategies," according to a synopsis. "Packed with legal insights from two experts on the latest OIG regulations, this handbook delivers tools, practical examples, and interpretations to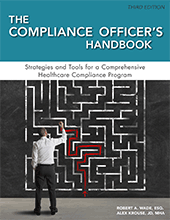 build and maintain programs consistent with best practices for risk assessment, HIPAA compliance, training, monitoring, and auditing for compliance, and a host of other organizational responsibilities."
Learn more, and order a copy, here.
A history major at DePauw, Krouse is a member of the Krieg DeVault's Health Care and Business Practice Groups. He concentrates his practice on corporate, transactional, and regulatory issues affecting a wide range of business and healthcare clients, including health systems, hospitals, and healthcare providers.
Back