Dave Borbely '81 Named Offensive Line Coach at Colorado State-Pueblo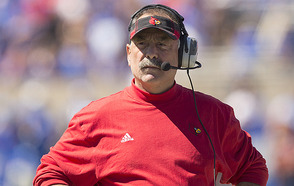 July 4, 2014
"Dave Borbely, formerly at the University of Louisville and several other Division I-FBS programs, has been named as Colorado State University-Pueblo's new offensive line coach," notes an announcement. Borbely is a 1981 graduate of DePauw University.
"A veteran in the coaching world, Borbely comes to the Pack after a 4-year stint with the Cardinals and earlier stops at a who's who of successful programs. He has helped develop more than 25 NFL players in his 34 years as a collegiate football coach, aiding the Cardinals to three Bowl game wins and a post-season appearance in each season (2010-13) on Charlie Strong's staff, including a 2013 Sugar Bowl victory over Florida, which came after a second straight BIG EAST title in 2012.
"Borbely, who has coached in 14 bowl games throughout his career, had served as the running game coordinator and offensive line coach at Virginia from 2006-09 after stops at Colorado (2002-05), Notre Dame (1998-2001), Stanford (1995-97), Tulane (1992-94), Temple (1989-91) and Rice (1986-88), where he had been the offensive line coach for each program."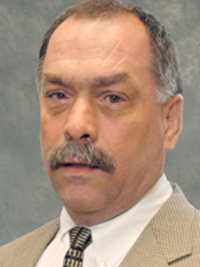 Noting that Borbely played collegiately at DePauw, where he earned four letters and twice was named the team's top lineman, the piece points out that he "began his coaching career as a graduate assistant at Evansville before serving as the defensive line and freshman team coach at Pennsylvania in 1983. He then went to the SEC as a graduate assistant at Tennessee for two seasons (1984-85)."
A history major at DePauw, Dave Borbely earned a master's degree in secondary education from the University of Evansville in 1982.
Read more here, or access this previous story.
Back