Steve Harvey Show and Producer Kevin Hurley '00 Celebrate Daytime Emmy Win
July 31, 2014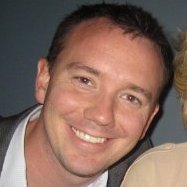 Kevin Hurley, a producer of TV's Steve Harvey Show and 2000 graduate of DePauw University, is the winner of a 2014 Daytime Emmy Award. The program was honored with the award for "outstanding informative talk show."
"We were hoping we would win, but we were up against Dr. Phil and Dr. Oz in the informational talk show category," Hurley tells Oklahoma's Norman Transcript, his hometown newspaper. "Both of those shows have been on the air for years, and our show was only in its second season. We thought we might have a chance, but it's still shocking to hear your name called out."
The article notes that Hurley studied at DePauw, where he was a history major. His career started at KOCO-TV in Oklahoma City, where he was an assistant editor and producer. "In 2003, I moved to Los Angeles to pursue a career in film," he recalls. "I got a job as the assistant to the president of Paramount Classics which was the art house division of Paramount Pictures. I worked on the Paramount lot for five years, which was an amazing experience. Eventually I found my way back to TV. I took a job at CBS which led to the job at The Doctors," another daytime

show Hurley worked on as associate producer before moving to Steve Harvey.
Read the complete interview at the newspaper's website.
Back