Three Days in January: Dwight Eisenhower's Final Mission, by Bret Baier '92, Arrives in Bookstores
January 10, 2017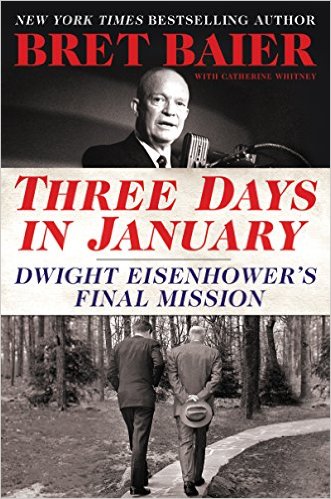 The second book by FOX News Channel chief political anchor Bret Baier, a 1992 graduate of DePauw University, Three Days in January: Dwight Eisenhower's Final Mission, arrives in bookstores today. Published by William Morrow, the historical work is listed among "This week's must-read books" in the New York Post.
"He was a World War II hero who kept the nation at peace through two presidential terms, notes the paper. "Now, Baier details Eisenhower's final days as president. While the elder statesman took a collegial tone with the young JFK, he also delivered a stern warning against the expansion of the military-industrial complex, excessive partisanship and deficit spending. They were warnings that proved prescient. After reading this, you'll like Ike."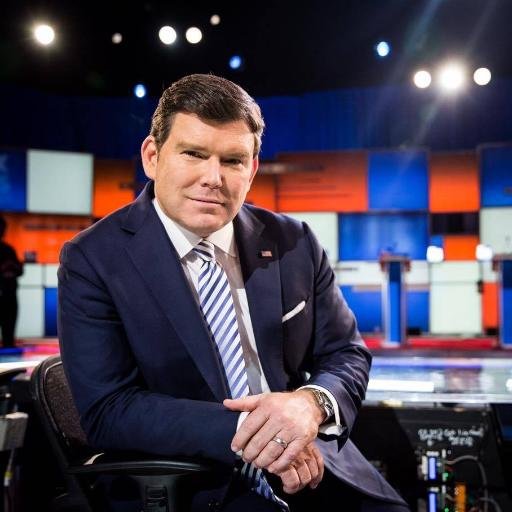 Access the item here.
Praise for the new book by the Special Report anchor includes this statement from NBC's Tom Brokaw. "Bret Baier has given history a great gift: a riveting account of Dwight Eisenhower's determination to call on his vast experience to prepare America for the perils of the new war -- the cold war," states the author of The Greatest Generation.
Historian Michael Beschloss calls Three Days in January "a valuable contribution to our appreciation of Ike, describing some of his most important qualities of character, wisdom, and leadership, which are so needed in the public figures of our own era."
Adds historian Douglas Brinkley, a 2004 visitor to DePauw, "Bret Baier's Three Days in January
brilliantly illuminates the genius and intrigue behind Eisenhower's historic Farewell Address. Written with verve and deeply researched, Baier ably dissects fact from myth. A landmark achievement in U.S. presidential history."
Learn more, and order the book, at Amazon.com.
Baier authored the 2014 book, Special Heart: A Journey of Faith, Hope, Courage and Love, which was a New York Times best-seller.
An English (composition) and political science double major at DePauw, W. Bret Baier captained the Tiger golf team and was among the first students to work in the then-new Center for Contemporary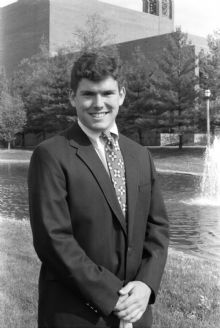 Media. While a DePauw student, he interned with Bernard Shaw at CNN and landed his first professional job at WJWJ-TV (PBS) in Beaufort, South Carolina. He also worked at WREX (NBC) in Rockford, Illinois, and WRAL (CBS) in Raleigh, North Carolina, before joining FOX. (at right: Baier as a DePauw student)
Special Report was 2016's #3 most-watched cable news program. Read more here.
Baier returned to DePauw for Old Gold Weekend in 2013 and spoke as part of the Timothy and Sharon Ubben Lecture Series and received the University's Distinguished Alumni Achievement Award.
The talk is summarized here; video is embedded below.
Source: New York Post
Back