Making Government Work "Is Up to Us," Writes Lee Hamilton '52
January 16, 2017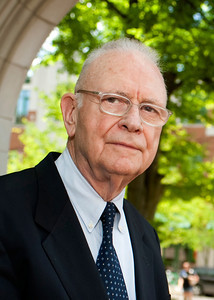 "There are a lot of dire predictions about our representative democracy out there," observes Lee H. Hamilton, the 1952 DePauw University graduate who served 34 years in the U.S. House of Representatives. "We're just past a presidential election campaign in which candidates complained about a rigged political system. Now, commentators worry about the imminent failure of the American experiment."
In a nationally distributed newspaper column, Hamilton writes, "I don't agree with these predictions of calamity. Our representative democracy is not on the verge of collapse. But I do see stresses and tensions that should concern anyone who cares about our system of self-government. Our representative democracy has been remarkably stable and successful for over 200 years, but that is no guarantee it will survive and prosper."
Sagging public confidence in America's institutions is "worrisome" to the veteran statesman. In modern politics, "the parties seem to have abandoned fair play and taken to using institutions to maximize partisan advantage," Hamilton states. "Politicians engage in a degree of partisanship that a few decades ago would have disqualified them in the eyes of the voting public ... If politicians were willing to negotiate, compromise and search for remedies to the nation's challenges, then our current dysfunctional inability to get things done would be less of a hallmark of these times.
"Yet too many politicians seem fine with dysfunction. They appear more interested in holding power than in using it to solve problems ... They sidestep accountability and transparency: tweeting their stances rather than facing hard questions, avoiding press conferences that would give reporters a chance to hold them to account, preferring public rallies to the give and take that allows the public to examine and scrutinize their stances."
Hamilton says reforms that have been proposed and which are summarized in a paper by New York University Professor Paul Light would serve to restore public faith in government. "His
list of fixes that would enjoy support among ordinary Americans in both parties includes reducing the role of money in elections, boosting ethical constraints on elected officials, reducing waste and inefficiency, finding ways to increase the voices of ordinary citizens and ensuring that civil servants and political appointees are qualified and competent."
The column concludes, "Americans don't expect miracles. They just want the basic features of government to work. But making this happen is up to us. Politicians may be directly responsible for these problems, but you and I as voters allow them to get away with it."
You'll find the complete essay at the website of the Omaha World-Herald.
Currently a Distinguished Scholar at the Indiana University School of Global and International Studies, Lee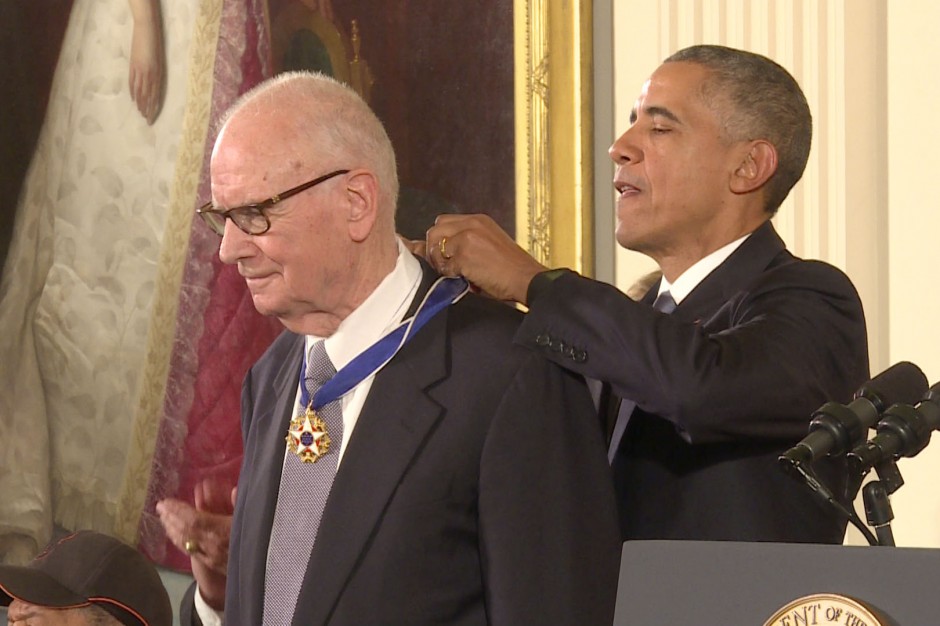 Hamilton was awarded the Presidential Medal of Freedom in 2015. He was inducted into the Capital One Academic All-America® Hall of Fame and has also received the Churchill Award for Statesmanship, the Eisenhower Medal for exceptional leadership, the Distinguished Service Award from the U.S. Association of Former Members of Congress, and the Franklin and Eleanor Roosevelt Institute Freedom From Fear Award, among many other honors. He's also a member of the Indiana Basketball Hall of Fame and DePauw's Athletic Hall of Fame.
The New York Times' David Brooks opined of Hamilton, "The country is hungering for leaders like him: open-minded, unassuming centrists who are interested in government more than politics." The Chicago Tribune's Mike Dorning declared, "In an era of politics dominated by partisan warriors, Hamilton commands respect across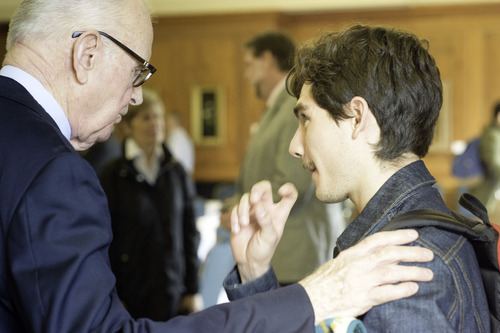 party lines. And at a time when retiring members of Congress routinely rush out the door to lobbying firms where they can sell their influence to the highest bidder, he passed up the chance for big money and retains unquestioned independence."
A history major and basketball standout at DePauw, Congressman Hamilton has been a frequent visitor to his alma mater over the years and was on campus March 3 to discuss the issues facing American and the world. He delivered an Ubben Lecture on March 15, 2011 as well as his alma mater's commencement addresses in 1971 and 1998.
Source: Omaha (Neb.) World-Herald
Back