Wes Wilson Honored by Society of American Archivists
May 3, 2017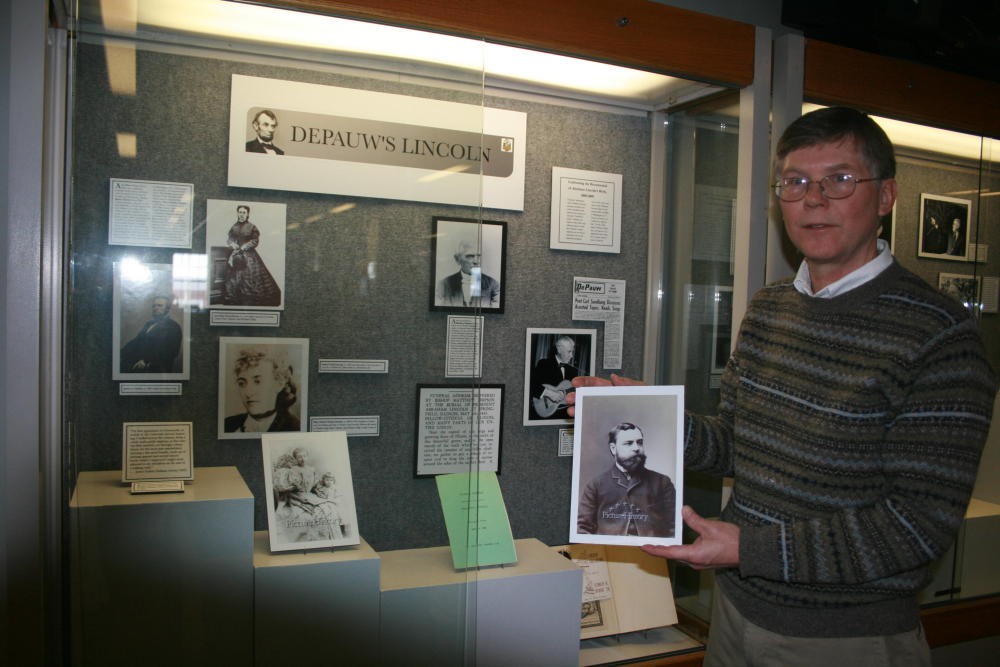 Wesley W. Wilson, coordinator of archives and special collections at DePauw University, is the recipient of The Society of American Archivists' Sister M. Claude Lane, O.P., Memorial Award. The honor recognizes individuals who have made a significant contribution to the field of religious archives.
Established in 1951 and housed at DePauw's Roy O. West Library, the Archives jointly collects and documents the history of the University and the Indiana United Methodist Church. The collection represents all media types, from nineteenth century manuscripts and records to modern office files and digital images.
Wilson has coordinated the Archives since August 1984.
Eleanore Cammack, who headed the DePauw Archives from 1955-71, was a previous winner of the Lane Memorial Award. Cammack died in 1995.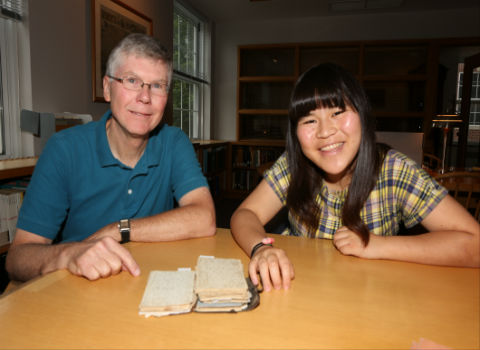 The award is named in honor of Sister M. Claude Lane, the first professionally trained archivist at the Catholic Archives of Texas in Austin, who served there from 1960 until her death in 1974. It sponsored by the Society of Southwest Archivists, in conjunction with Society of American Archivists. (at left: Wilson with senior Midori Kawaue, winner of the Ferid Murad '58 Medal)
Wes Wilson is the subject of a feature in today's edition of The DePauw.
Back