Sydney Lewis '18 & Five Other DePauw Interns Helping Dr. William Dillon '87 Share a Life-Saving Lesson
January 4, 2017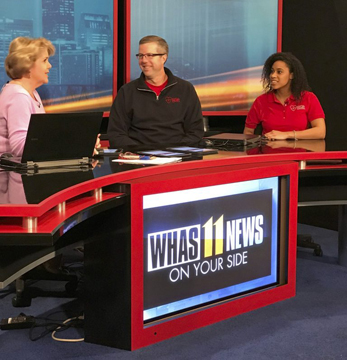 "Six interns from DePauw University in Indiana are now in Kentuckiana to teach the move," reported Louisville's WHAS-TV in a segment on hands-only CPR. It included interviews with DePauw junior Sydney Lewis, who is one of the students interning under William Dillon, a Louisville, Kentucky-based cardiologist and 1987 DePauw graduate who is president and co-founder of the Start the Heart Foundation.
Few people are equipped to intervene when a person around them suffers cardiac arrest. "The #1 reason is a lack of education on knowing what to do; (education is) what we're trying to do with our foundation," Dr. Dillon told the station. Hands-only cardiopulmonary resuscitation "is a very easy thing to learn ... we just push on the chest until help arrives."
The DePauw interns will spend this Winter Term visiting more than 25 area high schools, with a target of training more than 3,500 high school students on the life-saving technique.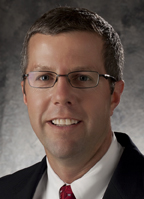 Lewis adds, "It takes about 30 minutes to teach someone hands-only CPR ... It's just compressions, no mouth-to-mouth ... Hopefully by teaching high school students and them teaching their parents and loved ones more people will be able to jump in and help someone."
Fewer than one in ten people survive a cardiac arrest. Bystander intervention triples a victim's chance of survival.
See the segment at the television station's website.
Start the Heart Foundation was launched by Dr. Dillon and his wife and DePauw classmate, Sally. Learn more in this previous story.
Source: WHAS-TV (ABC)/Louisville, Ky.
Back