LeadJen and Jenny Vance '00 Honored for Technology Excellence & Innovation
May 1, 2013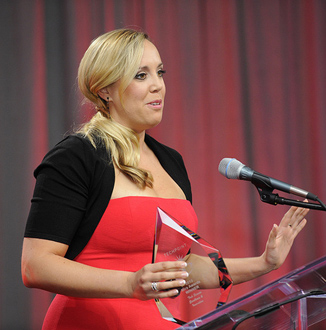 Jenny Vance, president and co-founder of Indianapolis-based LeadJen and 2000 graduate of DePauw University, accepted the Mira Award for IT/Tech Service Excellence & Innovation on behalf of her company. Presented by TechPoint, Indiana's statewide technology initiative, the Mira Awards have celebrated the best of tech in Indiana for 14 years by honoring the state's most innovative and successful technologies and technology companies, as well as its entrepreneurs and educators.
LeadJen is a business-to-business (B2B) lead generation company that uses data and insight to drive prospect interactions that convert to sales. The company was cited by Techpoint "for using scientific principles and technology to transform lead generation from a rudimentary function used solely to uncover sales leads into a predictable sales pipeline, which generates actionable market intelligence that directly contributes to customers' profitability."
"The Mira Awards are the most prestigious business awards in Indiana, and I am both humbled and thrilled that LeadJen won this award," says Vance, who was an economics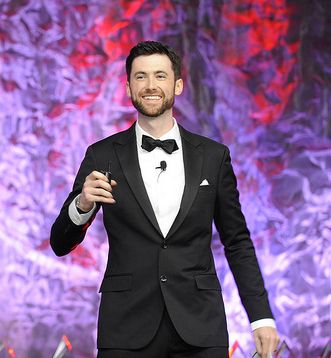 major and Management Fellow at DePauw. "We have a team that is 100 percent focused on the success of our customers, and they are the reason for this honor."
"We had the largest class of Mira Awards finalists ever this year. It's a sign of the increasing activity and growth in the tech and entrepreneurial communities," states TechPoint CEO Michael Langellier (pictured at left), a 2004 DePauw graduate who served as emcee of the April 20 ceremonies in Indianapolis. "The Mira Awards had a record 91 finalists this year chosen by an expert panel of 39 judges."
Learn more here.
Jenny Vance was listed among the Indianapolis Business Journal's "Forty Under 40" for 2011.
Back