Clemson Head Coach Brad Brownell '91 is Excited for His Friend, New NBA Coach Brad Stevens '99
July 8, 2013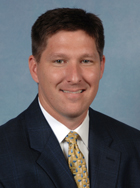 "They are not each other's best friends forever but as former backcourt players at DePauw University, Brad Stevens, the new coach of the Boston Celtics, and Brad Brownell, the third-year coach at Clemson, have come to develop a mutually respectful relationship," reports South Carolina's Greenville News. "Stevens, a 1995 freshman at DePauw, started his college playing career four years after Brownell had moved on but over the last decade they have become more than just members of the same coaching fraternity owning to their shared basketball experience at the school 40 miles southwest of Indianapolis."
Brad Brownell (pictured at top) is a 1991 graduate of DePauw, where he majored in history; an economics major and Management Fellow, Brad Stevens received his DePauw diploma in 1999. Bart Wright reports, "They spent most of a day together a year ago at the Final Four, talking shop, hoops at DePauw and comparing notes on strategy and life in general ... Stevens kept in touch by texting Brownell last week after the surprising news that he had accepted the head-coaching job with the Celtics," according to the newspaper.
Brownell says of Stevens, "He's a real good guy, just a sharp intellect, aggressive mind, very much in the moment,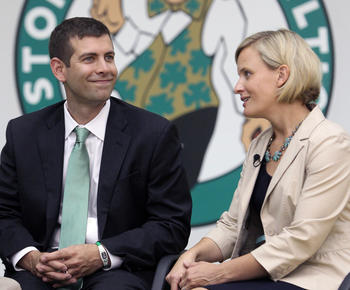 yet with a plan." He adds, "I think this is a great opportunity for Brad because of the situation. He's joining an organization that, I think, really fits him well."
You'll find the complete article at the News' website (a subscription may be required).
Brad Stevens was announced as the Celtics' new head coach on July 3. Details can be found here. A Boston Herald story details how Stevens and his wife and DePauw classmate, Tracy (Wilhelmy) Stevens '99 -- an attorney who serves as her husband's agent -- and the Celtics came to terms last week.
Back