Newspaper Profiles LeadJen President Jenny Vance '00
October 27, 2013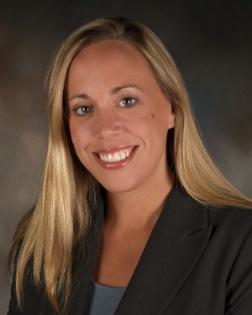 "At 35, she has received numerous awards, including recently being named by DePauw University as the winner of the Robert C. McDermond Medal for Excellence in Entrepreneurship," notes today's Indianapolis Star. The paper's business section includes a feature, "Five Questions with Jenny Vance," who is president and co-founder of LeadJen, a B2B lead generation and sales company.
Vance, a 2000 graduate of DePauw, "has made a name for herself locally by finding novel ways to use the Internet and social media to help companies increase sales," writes Jill Phillips. The piece notes that Vance has also launched "PlanSoon, a networking site, and co-founded Salesvue, a CRM software solution company."
Twice cited by the Sales Lead Management Association as one of the "50 Most Influential People in Sales Lead Management" and the recipient of the 2013 Mira Award for IT/Tech Service Excellence & Innovation, Vance was an economics major and Management Fellow at DePauw.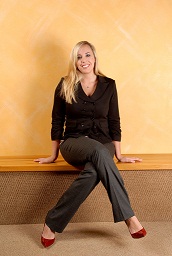 "I think careers are defined by many moments, good and bad," she tells the Star. "If it were defined by what has already happened, then I wouldn't be moving forward. I believe that success is always on the horizon regardless of the accomplishments to date."
Her advice to young people with their sights set on sales? "Don't be afraid to set candid milestones and be prepared to walk away if the deal doesn't make fiscal sense for both parties. If done in a professional way, then you will still have the opportunity to work together when it makes fiscal sense for everyone."
Visit IndyStar.com.
Vance will be on campus November 7 to accept her award and deliver a McDermond Lecture. You'll find details in this recent summary.
Source: Indianapolis Star
Back