Lorraine Martin '84 Takes New VP Post at Lockheed Martin
January 27, 2012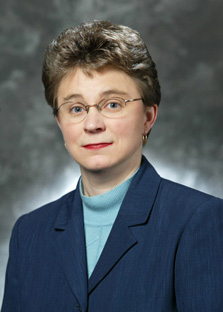 Lorraine Martin, a 1984 graduate of DePauw University, has been appointed vice president and deputy for the F-35 program at Lockheed Martin Corporation (NYSE: LMT). Martin currently serves as vice president, C-130 program, for the company.
Lorraine (Dunn) Martin "was named to her position leading C-130 programs in December 2010; previously she was vice president of the C-5 program," notes an announcement. "She began her Lockheed Martin career at Unisys Defense Systems in 1988 following service as an officer in the U.S. Air Force. Martin holds a master's degree in computer science from Boston University and a bachelor's degree in

computational mathematics from DePauw University."
Read more at Yahoo! Finance.
Back