Teach For America COO Elisa Villanueva Beard '98 Among 2013's 'Women Worth Watching'
October 18, 2012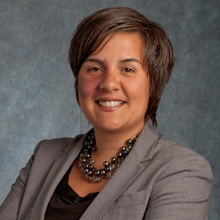 Elisa Villanueva Beard, chief operating officer for Teach For America and 1998 graduate of DePauw University, is a 2013 "Women Worth Watching" honoree. Highlighted in the latest issue of Profiles in Diversity Journal, the list "is designed to highlight and award companies that support and promote women in leadership," according to the publication. "This award is shared with the women executives that have demonstrated outstanding achievement and leadership in their careers."
"Education is America's greatest equalizer," she tells the publication. "Go for the stars, remain focused, and don't let anyone tell you you are not capable. Discipline, hard work and commitment will get you farther than you ever imagined."
Access the issue online by clicking here.
A sociology major and Spanish minor at DePauw, Elisa Villanueva Beard leads Teach For America's 46 regions in building the movement in their communities, alongside others, toward closing the achievement gap. During her tenure as chief operating officer, Villanueva Beard has managed the growth of the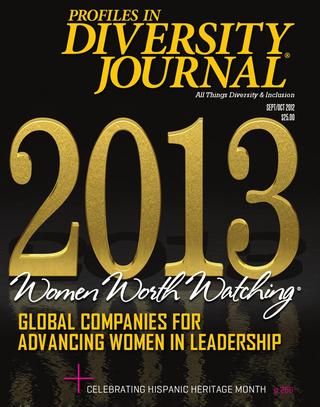 organization's regional funding base from $29 million to $185 million, and its expansion from 22 to 46 regions. Under her leadership, Teach For America currently impacts more than 750,000 students in over 2,600 schools. Formerly the executive director of the organization's Rio Grande Valley site, Villanueva Beard was a 1998 Teach For America corps member who taught bilingual first and second grades in Phoenix for three years.
Read more in this previous story.
DePauw University is tied for second among all of the nation's small colleges when it comes to the number of graduates who have committed to serving in Teach For America's 2012 teaching corps. Nineteen DePauw alumni have joined TFA this fall. Only Wellesley College, with 21 participants, had a greater total among small colleges. Amherst College matched DePauw's total of 19 new corps members.
Back