Anne Bingham '83 is New Chair of Cleveland School Board
January 10, 2017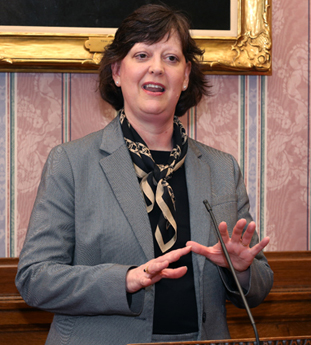 Anne E. Bingham, a 1983 graduate of DePauw University, is the new chair of the Cleveland Municipal Board of Education. She was sworn in yesterday.
"Bingham, a West Park resident, joined the board in 2014. She is an assistant vice president of private banking at Fifth Third Bank," reports the Cleveland Plain Dealer. "Before joining the board, she served on the board of Friends of Breakthrough, the support organization for the Breakthrough charter schools, which partner with the district. She left that position when she joined the school board."
A French major at DePauw, Bingham went on to earn an M.B.A. from Indiana University.
Read more here.
Back