Penny Sitler '82 Named to Magazine's 'AV Hall of Fame'
January 6, 2018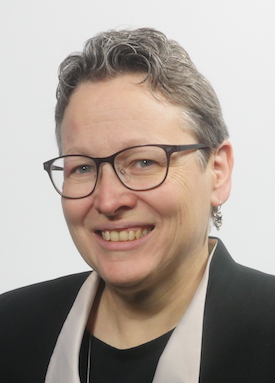 Penny Sitler, marketing manager for Draper Shade & Screen Co. and 1982 graduate of DePauw University, has been named to Systems Contractor News magazine's AV Hall of Fame. The audio visual industry publication annually selects a small group of audiovisual business leaders who have, according to the magazine's website, "contributed significantly to the AV community via innovation, thought leadership, and volunteerism." Sitler is among 10 honoree's in the seventh hall of fame class.
"SCN's seventh annual Hall of Fame consists of industry influencers who are committed to driving the industry forward," according to Megan A. Dutta, editor of Systems Contractor News. "Penny's passion for the AV industry, and commitment to growing women's roles within it, is one of the many amazing qualities that make her an exceptional industry professional, and one who deserves to be recognized."
Of Sitler, who has worked 35 years for Draper, an article notes, "While studying romance languages and international business at DePauw University, Sitler approached Draper for summer employment in the advertising department where Pidgeon ruled the roost. She did well enough to subsequently gain a four-credit marketing research internship. After graduation, she asked [now-president and 1966 DePauw graduate John] Pidgeon for some advice in her job search. What happened next is almost hard to comprehend by today's standards. Sitler recalled, 'I asked John for some input on my resume. He refused. Instead, he hired me on the spot.'"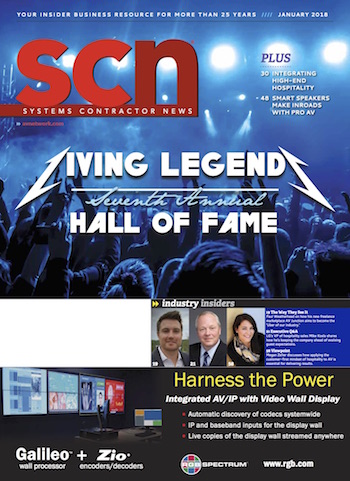 Sitler leads a nine-person team at Draper and serves as chair of the Audiovisual and Integrated Experience Association (AVIXA) Women's Council. AVIXA, I formerly known asnfoComm, is the international trade association representing the AV industry. In 2013, Sitler received a Women in InfoComm Award, an annual award that acknowledges the contributions of current women AVIXA members who have taken marked initiative and exhibited strong leadership in the AV industry.
Penny (Rutherford) Sitler notes, "I have enjoyed working in the AV industry for most of my life—I have almost literally grown up at Draper, and I take special pleasure in my volunteer roles with AVIXA. I hope to see many more women rise to leadership in the industry, and I'm here to help them on the way. I am deeply honored by this recognition, and humbled to be part of this amazing group of industry leaders."
Read more here.
Back