ESPN VP Jill Frederickson '92 Returns to DePauw Wednesday to Discuss 'The Value of a Liberal Arts Education'
April 22, 2017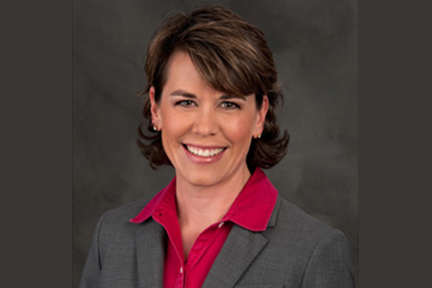 Jill Frederickson, vice president of SportsCenter and news editorial operations at ESPN and 1992 graduate of DePauw University, will return to her alma mater next Wednesday, April 26, to discuss "The Value of a Liberal Arts Education". Her speech will begin at 4 p.m. in Watson Forum, located within DePauw's Pulliam Center for Contemporary Media, and is free and open to all.
Frederickson majored in philosophy and religion at DePauw and has had a storied career in television. She was previously senior coordinating producer of SportsCenter and news editorial operations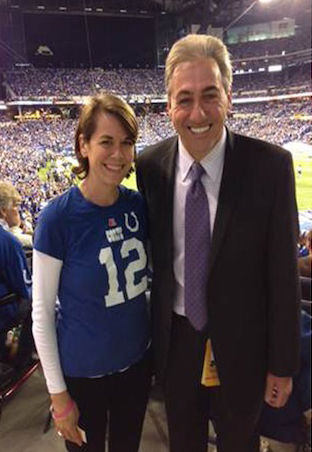 and before that led all of ESPN's event motorsports production, including NASCAR and the IndyCar Series. he has won multiple Sports Emmy Awards, including for her work on NBC's coverage of the 1996 Summer Olympics. (at left: Frederickson with Sal Paolantonio)
Of her DePauw experience, she told the Indianapolis Star, "I looked at those four years as my time to be intellectual. I did all of my real work experience with (sports-related) internships to learn what I wanted to do, what I didn't want to do. A philosophy major teaches you how to think, how to be strategic, how to analyze. I've used it a lot in management. Not so much the religion."
Learn more in this previous story.
Back