Teach For America Co-CEO Elisa Villanueva Beard '98 to Address May Graduates; Three to Receive Honorary Degrees
April 1, 2013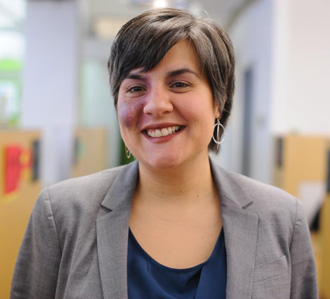 Elisa Villanueva Beard, co-chief executive officer of Teach For America and 1998 graduate of DePauw University, will return to her alma mater to deliver the primary address at DePauw's 174th annual commencement. The ceremonies will take place on Sunday, May 19, at 10:30 a.m. in Holton Memorial Quadrangle. In addition, three distinguished individuals -- Margaret G. Hermann, Janet Prindle Seidler and Randall T. Shepard -- will be awarded honorary doctoral degrees during the program.
A native of the Rio Grande Valley of South Texas, Elisa Villanueva Beard developed a deep commitment to Teach For America's mission as a student at DePauw. Her journey with the organization began 15 years ago as a new college graduate when she taught first and second grade bilingual education in Phoenix as a 1998 corps member. She joined Teach For America's staff in 2001 to lead the organization's work in her hometown in the position of executive director. Four years later, she stepped into the national role of chief operating officer, leading Teach For America's field operations.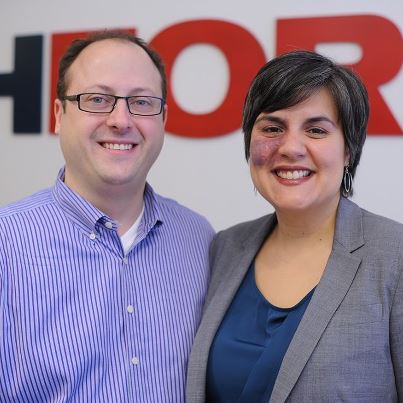 Villanueva Beard oversaw TFA's dramatic growth -- from 22 regions to 46.
Earlier this year, Villanueva Beard was named co-CEO of the national organization, along with Matt Kramer. Under their leadership, Teach For America currently impacts more than 750,000 students in over 2,600 schools. Together they manage the leadership team, work with the board, and are held fully accountable for the organization's success.
"We are part of a true social justice movement in America," Villanueva Beard, who was a sociology major at DePauw, told the Houston Chronicle in February. "When you commit to do Teach For America, you are committing to a lifetime. You are committing to understanding deeply, respecting and hopefully falling in love with your children and communities, where you will own this problem in a different way and are committed to solving it for the rest of your life from wherever you sit. I think our intentions and what we are about is building something that is going to change the world and change the country."
Villanueva Beard will also be presented with a Young Alumni Award at the ceremony.
Margaret G. Hermann, Cramer Professor of Global Affairs in the department of political science at Syracuse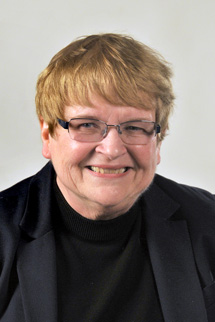 University and director of the Moynihan Institute of Global Affairs, will be receive an honorary Doctor of Political Science degree. A 1960 graduate of DePauw, Hermann went on to earn an M.A. and Ph.D. in psychology from Northwestern University.
Her research focuses on political leadership, foreign policy decision making, the comparative study of foreign policy, and crisis management. Hermann has worked to develop techniques for assessing the leadership styles of heads of government at a distance and has such data on over 300 leaders. She is currently involved in exploring the effects of different types of leaders and decision processes on the management of crises that cross border and boundaries as well as lead governments to experience crises. Her leadership style measures have also been applied to the leaders of transnational NGOs and international organizations.
Dr. Hermann has been president of the International Society of Political Psychology (ISPP) and the International Studies Association (ISA) as well as editor of Political Psychology and the International Studies Review. She has authored the books Describing Foreign Policy Behavior; Political Psychology: Issues and Problems; and Leaders, Groups, and Coalitions: Understanding the People and Processes in Foreign Policymaking.
Janet Prindle Seidler, the retired managing director of Neuberger Berman and 1958 graduate of DePauw, will be presented with an honorary Doctor of Public Service degree.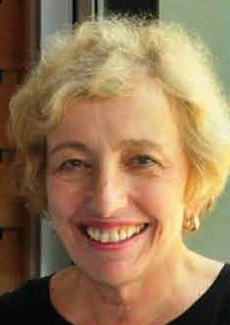 In 1983, Seidler became the first female partner of Neuberger Berman LLC. With more than 40 years of investment experience, she is a strong advocate for the career advancement of women and she is an active mentor for young professionals.
She founded the Socially Responsive Investment Group at Neuberger Berman in 1988, which now manages more than $2 billion. Prior to joining Neuberger Berman, she held portfolio management positions with Bessemer Trust Company, E.F. Hutton and Moody's Investor Services.
Janet Prindle Seidler is a patron of Carnegie Hall and a board member of The Orchestra of St. Luke's and the Atlantic Classical Orchestra. In 1994, she endowed a chair in women's studies at DePauw and in 2005 established the Janet Prindle Institute for Ethics at the University, providing students with a diverse knowledge base for their post-graduate pursuits.
Randall T. Shepard, who served twenty-five years as Chief Justice of the Indiana Supreme Court, will receive an honorary Doctor of Laws degree from DePauw in May. Shepard currently serves as executive in residence at the Public Policy Institute of Indiana University's School of Public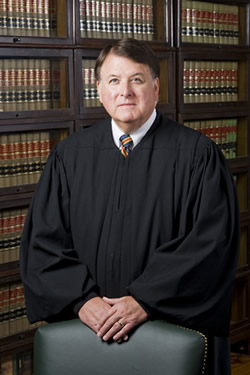 and Environmental Affairs. He is also a Senior Judge in the Indiana Court of Appeals and is chairman of the American Bar Association Task Force on the Future of Legal Education.
Shepard earned an A.B. degree cum laude from Princeton University, his J.D. from the Yale Law School, and an LL.M. from the University of Virginia School of Law.
He was appointed the ninety-ninth justice of the Indiana Supreme Court by Governor Robert D. Orr in 1985. He was chosen to become the Chief Justice of Indiana in March 1987, then the youngest state chief justice. During his judicial career, Judge Shepard served as president of the Conference of Chief Justices and as chairman of the National Center for State Courts. He was also president of the Appellate Judges Conference, representing seven hundred state and federal judges in the American Bar Association.
Judge Shepard's leading avocation has been historic preservation. He was a trustee of the National Trust for Historic Preservation for eleven years and served as chairman of Indiana Landmarks, Inc. He has also served on many other non-profit boards, including terms as president of The Lampion Center, a family counseling organization based in Evansville.
His mother and father, Richard S. Shepard and Dorothy Donlen Shepard, were members of DePauw's Class of 1942.
DePauw will produce a DVD of its 2013 commencement ceremonies. Besides capturing the proceedings of May 19 -- including footage of each graduate receiving their DePauw diploma -- the disc will contain a number of memories from the past four years, including clips of prominent visitors to campus. Orders are now being accepted at $19.95 for the first disc; additional DVDs sent to the same address will be $8 each (7% sales tax will be added to Indiana orders).
Learn more about the professionally replicated disc in this article. An online order form is available here.
For more information on DePauw's 174th annual commencement, click here.
Back