TV Report Features Innovative Teacher Sarah Carlson '08
February 16, 2013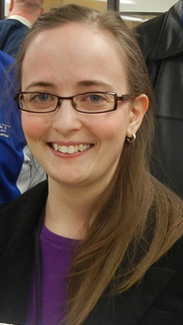 "Long lectures in the classroom may become a thing of the past," begins a report by Salt Lake City CBS affiliate KUTV which features Sarah Carlson. A physics teacher at Brighton High School and 2008 graduate of DePauw University, Carlson has " 'flipped' the traditional classroom and transformed it into what will likely be the classroom of the future," according to the station.
Flip teaching, as it's called, has the teacher create videos of his or her lectures so a teacher can spend more time interacting with students, or "coaching" them, instead of lecturing.

"A flipped classroom means you are taking what is done in a classroom and doing it at home and doing what you do at home in the classroom," Carlson tells the station. She was a physics major and Science Research Fellow at DePauw.
See the report at the TV station's website.
A recent story in the Cottonwood/Holladay Journal points out that Carlson has been awarded a $9,999 grant from the Canyons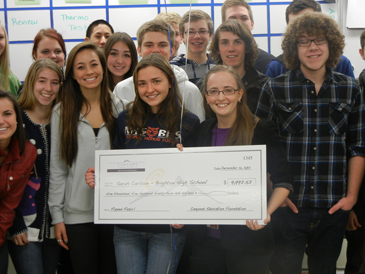 Education Foundation to purchase iPads for her classrooms to support her innovative teaching techniques. "The flipped classroom is a new idea indeed—it's only been around since 2007," writes Sara Weikel. "In this revolutionary teaching model, the teacher records podcasts of his or her lectures for students to watch at home, Carlson said. The next day, students do what has been traditionally assigned as homework together in class ... The main benefit of the flipped classroom is that it allows students more support from their teacher and peers, whereas if they get stuck on a homework problem at home that their parents may not be able to help them, she said."
Access the full story at the newspaper's site.
Back