Tina Ahlgren '05 Receives Hubbard Life-Changing Teacher Award
May 30, 2014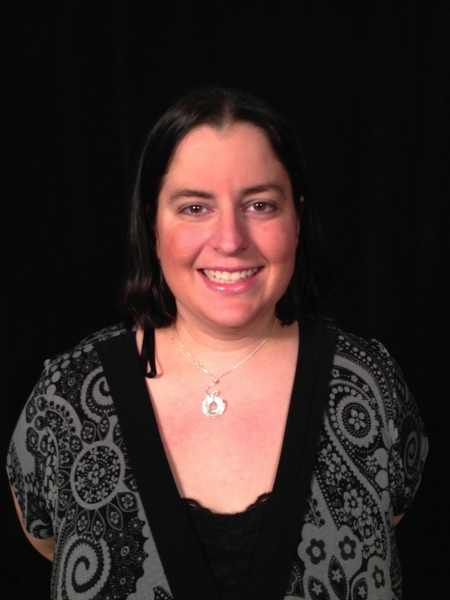 Tina Ahlgren, a math teacher at Shortridge Magnet High School for Law and Public Policy and 2005 graduate of DePauw University, is one of four Indianapolis Public Schools teachers have been named the first recipients of the Hubbard Life-Changing Teacher Award. Each received a $25,000 prize.
"The teachers were honored at a ceremony hosted by United Way and longtime education champions Al and Kathy Hubbard representing The Hubbard Family Foundation," notes an announcement. "The new program was launched in November at a news conference where the Hubbards announced they would invest up to $400,000 to honor exceptional teachers each year for three years." Kathy Hubbard is a 1974 graduate of DePauw and a member of the University's Board of Trustees.
Comments from Ahlgren's students include: "Every day she makes me want more education. She is the reason I want to learn." Others noted her personal concern for each student and her determination to help them. A colleague offered, "Whether she is dressing up with goggles and ski poles to explain a slope or going to the store to buy a new shirt for a student, she is always thinking of her kids."
The Indianapolis Star's Matthew Tully writes, "Her nomination packet includes the story of a student who called her one night in 2011, frightened as she prepared to give birth at Wishard Hospital with no family support around her. Ahlgren raced to the hospital and stayed with the young woman as she gave birth.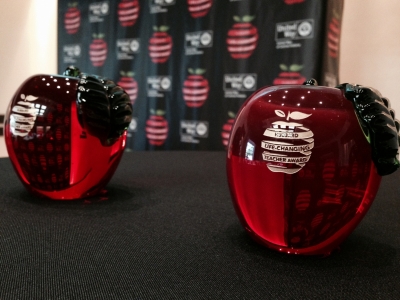 Then she continued to help in the years that followed, becoming a godmother to the student's daughter and a driving force in helping the young mother push toward graduation. Ahlgren's goal is to help the young woman 'break the cycle of generational poverty that has gripped her family.' "
Read more here or at IndyStar.com.
"The stories of how devoted these four Life-Changing Teachers are to not only helping students achieve in the classroom, but also to their entire well-being, are beyond remarkable," said Al Hubbard, chairman of E&A Companies, an Indianapolis-based business. "Our entire community owes them immense gratitude for their sacrifices and their impact on shaping young people."
Tina (Flispart) Ahlgren majored in mathematics at DePauw where she was a Rector Scholar.
Back