A Message from DePauw President D. Mark McCoy
January 30, 2017
Dear students, prospective students and families of DePauw,
I feel compelled to write to you today to express and to recommit to our values as an institution. DePauw has a proud history of international education and welcomes faculty, staff and students of all countries, races, religions and walks of life. We welcomed our first international students in 1877 and every day from that day to this has provided another opportunity to benefit from the diversity of our backgrounds, experiences and nationalities. The strength of our country is built upon that diversity.
You are always welcome here. We are committed to the free exchange of ideas, the openness of expression, and the freedom of religion. This will not change. It is a bedrock principle of our very identity.
America was founded with a diversity of opinions and has welcomed them ever since. We, as a country, will always be involved in vigorous debate, as we should, about exactly who we are and who we strive to be. In the midst of such debates, we must call upon our core values to remind us of what we believe and to orient ourselves to what is right. It is that call that prompts this letter from me.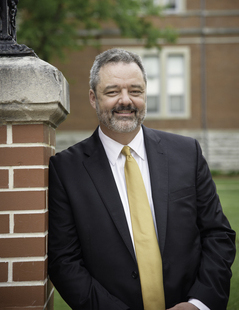 I, as an individual and as a college president, fundamentally disagree with the recent executive order. I am troubled by the confusion it has sown and by the disruption to the lives of so many. It strikes at the values that we at DePauw hold dear.
I take this moment to remind you of the letter I wrote espousing our values on November 14th, and emails on December 5th and on December 22nd. International students are encouraged to visit this webpage for information on how we support you.
I look forward to seeing you on campus. You are welcome here.
All good things,
D. Mark McCoy, Ph.D.
President
DePauw University
Back