Former Tiger Assistant Lamont Paris Named Head Hoops Coach at Chattanooga
April 3, 2017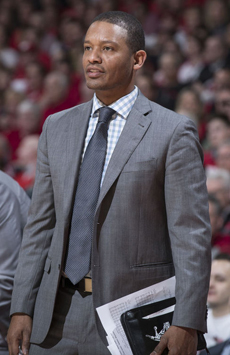 Lamont Paris, who served as an assistant men's basketball coach at DePauw University from 1998-2000, has been appointed head men's basketball coach at the University of Tennessee at Chattanooga. He comes to the post from the University of Wisconsin's program, where he served as an assistant coach for seven years.
A 20-year coaching veteran, Paris ... helped lead the Badgers to the NCAA tournament in each of those seven seasons," notes an announcement. With Paris on the bench, UW averaged 27 wins per season and had an overall record of 189-66 (.741). The Badgers advanced to the Sweet 16 in six of Paris' seven seasons, including back-to-back Final Four appearances in 2014 and 2015."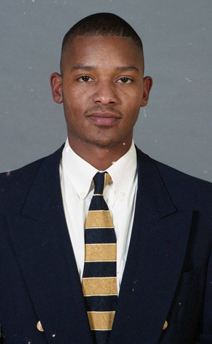 "I'm excited for this new chapter of my career, but I am so thankful and grateful for the opportunity I had at the University of Wisconsin," Paris says. "I would like to specifically thank Barry Alvarez, Bo Ryan and Greg Gard for the opportunities and guidance they gave me. I am also indebted to all of the players and coaches I have had the privilege to work with throughout my career." (at left: Paris in 1999 from the DePauw University Archives)
"We are all very proud and excited for Lamont as he begins this new opportunity," UW head coach Greg Gard said. "I have no doubt he'll make a terrific head coach and this is a tremendous hire for Chattanooga. On a personal level, it's bittersweet to see one of your best friends move away, but I'm so happy for him and so proud of him. He's more than paid his dues and climbed the professional ladder the right way."
Read more here.
Back