DePauw Theatre Presents Tony Kushner's Angels in America, Part One: Millennium Approaches, April 21 - 23
April 12, 2017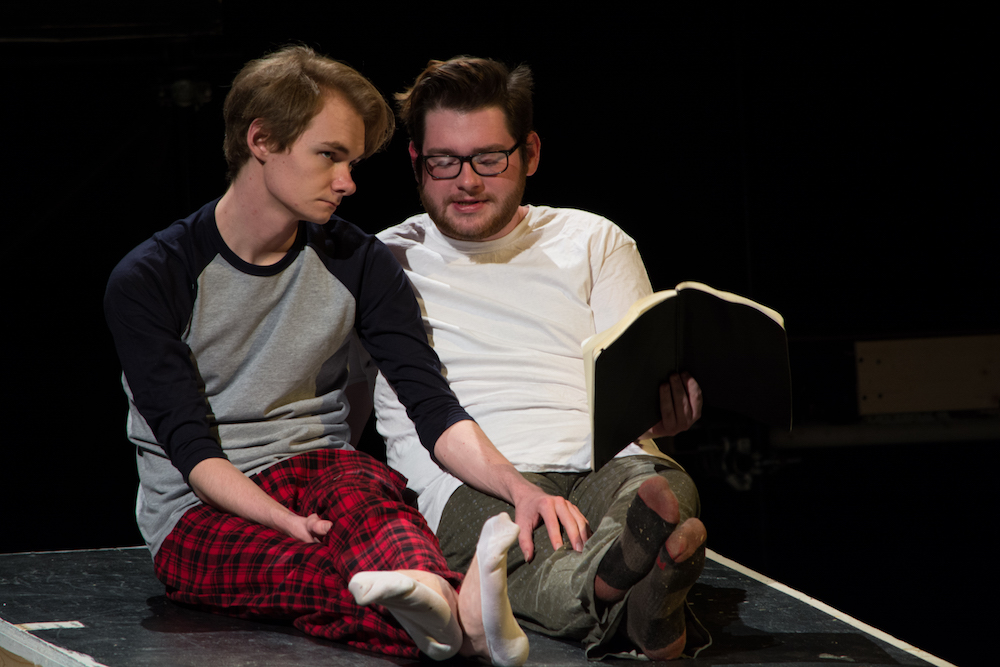 DePauw Theatre presents Angels in America, Part One: Millennium Approaches, the fourth and final play of the 2016-17 season. The production opens Friday, April 21, at 7:30 p.m. in Moore Theatre of the Green Center for the Performing Arts followed by a reception in the Great Hall. Performances continue on Saturday, April 22 at 7:30 p.m., with a matinee performance on Sunday, April 23 at 1 p.m.
The production is directed by Steve Timm, professor of communication and theatre. Tickets are $10 for general admission and $5 for students, and can be purchased here.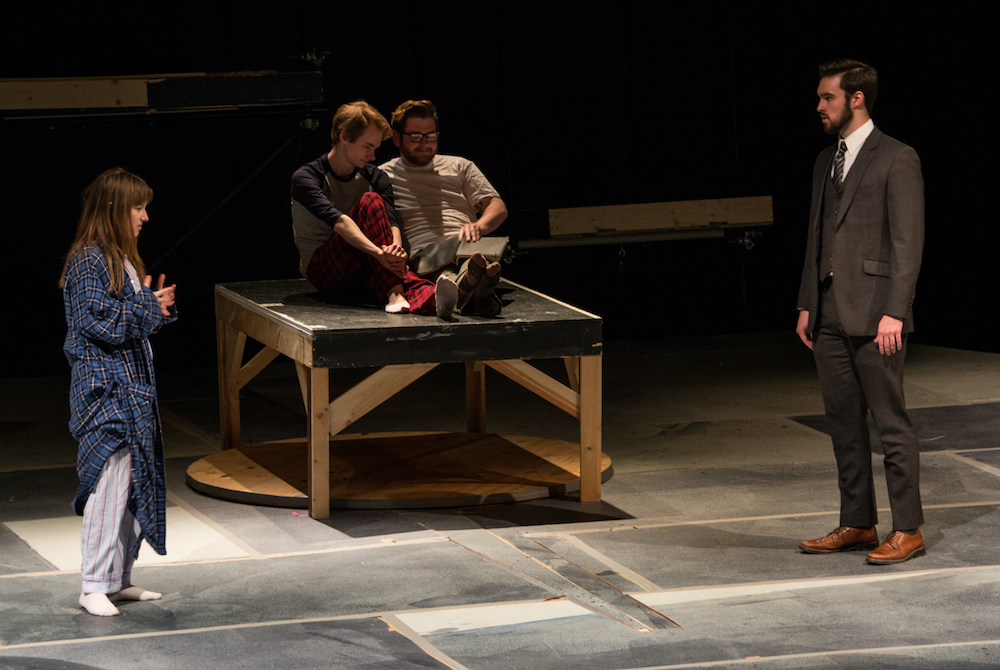 Angels in America, Part One: Millennium Approaches is the first half of Tony Kushner's Pulitzer Prize-winning drama detailing the lives of two couples struggling to make sense in a world torn apart by disease, sex and religion.
"No American play in the last decade of the twentieth century better anticipates our current political and social polarization, or more accurately critiques the Reagan administration's failure to address the public health crisis of AIDS better than Tony Kushner's Angels in America" Timm says.
Set in the apocalyptic days of New York in the mid-eighties, Kushner's play focuses on two couples trying to find solace and meaning against a backdrop of political corruption, pandemic induced fear and supernatural intervention. Timm says, "For those who lived through the strife of the 1980s, the production will seem hauntingly familiar; for those born afterwards, the production lends historical insight into dangers of centralized power."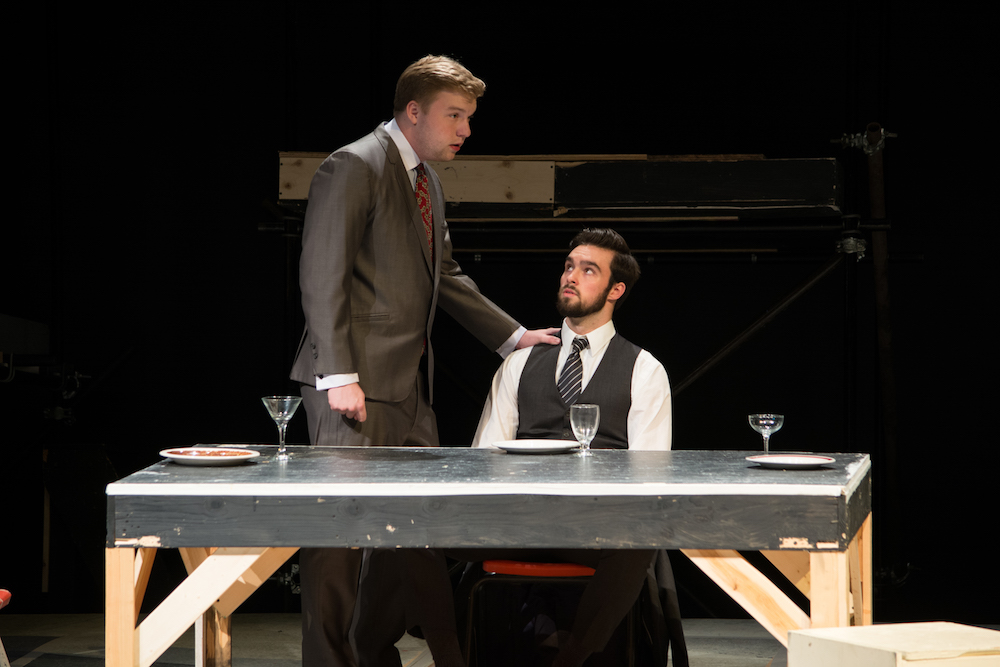 This production contains adult themes, strong language and sexual themes; audience discretion is advised.
Kushner will come to DePauw on Thursday, April 20, to keynote DePauw's annual National Undergraduate Honors Conference for Communication and Theatre. At 8 p.m., Kushner will engage in a conversation with Deborah R. Geis, Raymond W. Pence Professor of English. The program will take place in Moore Theatre, and is free and open to all. Learn more here.
For more information about DePauw Theatre, click here.
Back