Wendy Robinson '73 is Indiana School Superintendent of the Year
September 27, 2017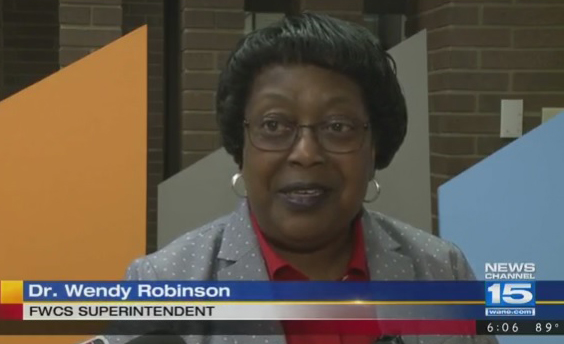 Wendy Robinson, superintendent of Fort Wayne Community Schools and 1973 graduate of DePauw University, is the 2018 Indiana Superintendent of the Year. Dr. Robinson was recently named 2018 District II Superintendent of the Year and now has won the statewide award from the Indiana Association of Public School Superintendents (IAPSS).
"I don't see this as something for me," Robinson tells Fort Wayne's WANE-TV. "I see it as a recognition of the work that happens in this district every single day. And that makes it more important that people recognize there are great things happening in the district because of the people in it."
J.T. Coopman, executive director of IAPSS, states, "Dr. Wendy Robinson has not only been a steady force guiding one of Indiana's largest school districts, she is a passionate advocate for children and public schools and a national leader for her expertise in improving urban education. When she speaks in front of a professional conference or testifies before a legislative committee, she is universally respected for her achievements and her experience. Indiana could not have a finer candidate to represent the state in the 2018 national superintendent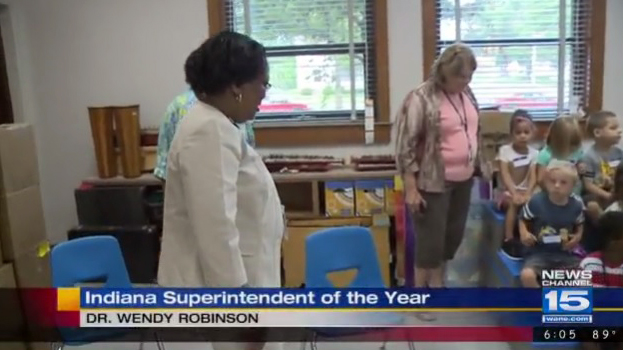 of the year competition."
Robinson will now represent Indiana in the American Association of School Administrations National Superintendent of the Year program.
Read more here.
An elementary education major at DePauw, Robinson has two master's degrees from Indiana University - Purdue University at Fort Wayne, and a doctorate from Ball State University. She has been an administrator in Fort Wayne Community Schools for more than 30 years and was named the Joseph E. Hill Superintendent of the Year by the National Alliance of Black School Educators in 2009.
Back