"Find a DACA Solution Quickly," Junior Anna Muñoz Writes in Indianapolis Star
January 19, 2018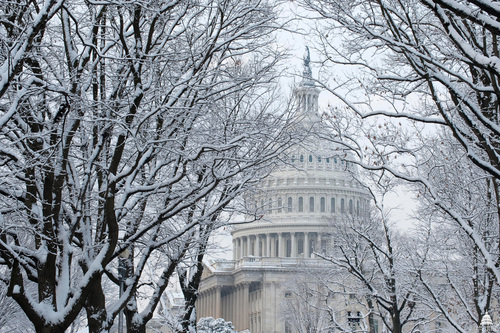 "Congressional wrangling and presidential commentary over a 'DACA solution' have dominated headlines. In the midst of the news circus, though, we pray that those who represent Hoosiers in Washington will keep their focus on the people directly impacted by the termination of the Deferred Action for Childhood Arrivals program," notes a letter published in the Indianapolis Star. The authors are Anna Muñoz, a junior at DePauw University, and Jo Anne Lyon, global ambassador for the Fishers, Indiana-based Wesleyan Church. "As Christians, our faith compels us to urge them to keep working for a solution consistent with biblical values," they write.
"If DACA is allowed to end without a legislative solution, roughly 10,000 Dreamers in Indiana will lose their work authorization -- and thus, if their employers follow the law, their jobs," the letter states. "According to the Dornsife Center for the Study of Immigrant Integration, our state's gross domestic product will decline by more than half a billion dollars as these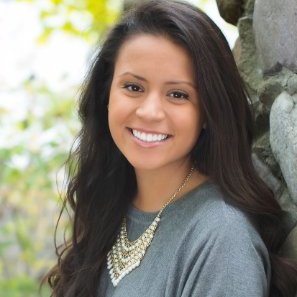 individuals are no longer able to lawfully work, pay their taxes, and -- without income -- consume in our economy."
Muñoz states, "I will be among those directly affected. I came to the U.S. as a 2-year-old, brought by my parents who wanted to protect me from a dangerous situation in Mexico: people do not leave their home for no reason. Although I was born in Mexico and feel proud of my heritage, I consider Indiana my home. After high school, I could not qualify for federal financial aid. However, thanks to the generous private support of the Lilly Endowment Scholarship, I have been able to attend DePauw University, where I am now a third-year neuroscience major."
The junior continues, "Growing up, I did not have access to affordable health care. As a result, I attended free clinics and got the medical attention I needed from generous physicians. Their contributions to my well-being and that of countless others inspires my enduring desire to become a physician myself. After all that this state has invested in me, why would anyone now want to deny me the opportunity to contribute back?"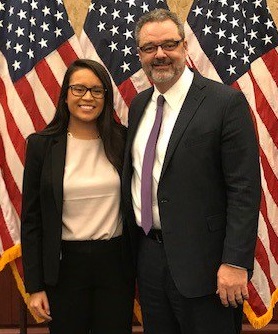 The letter concludes, "Our plea to Sens. Joe Donnelly and Todd Young and the entire Hoosier congressional delegation is that they come together to find a solution quickly. Congress has "deferred action" on this issue for too long — and lives are in the balance."
You'll find the complete text at IndyStar.com.
On Wednesday, Muñoz spoke at a news conference in Washington, D.C. presented by the Presidents' Alliance on Higher Education and Immigration. A summary and video of the event can be found here. (at right: Muñoz with DePauw President D. Mark McCoy on Capitol Hill Wednesday)
Source: Indianapolis Star
Back