Six Tigers Named to All-Region Field Hockey Teams
November 16, 2012
Greencastle, Ind. – After leading DePauw to the NCAA Division III semifinals for the first time in program history, six DePauw student-athletes have earned spots on the 2012 Longstreth/National Field Hockey Coaches Association All-Great Lakes Region teams.
The announcement comes as the 21-1 Tigers prepare for tomorrow's 11 a.m. national semifinal game against Tufts at William Smith College after knocking off top-seed and previously unbeaten Middlebury in the third round.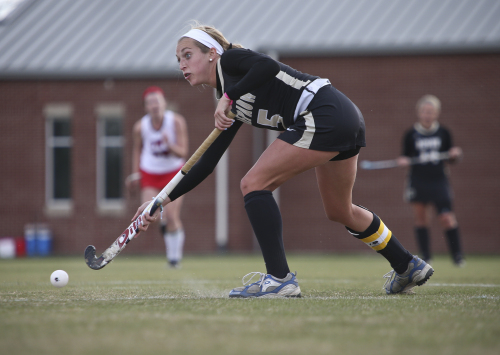 Earning spots on the first team were senior forward Margaret Ellis (St. Louis, Mo./Whitfield), junior midfielder Chelsea Cutler (Victoria, British Columbia/Mt. Douglas Secondary) and senior forward Bridgette Shamleffer (St. Louis, Mo./St. Joseph's Academy).
Ellis (right), the North Coast Athletic Conference Offensive Player of the Year for the second straight year, led the Tigers with 27 goals and was second with 10 assists for a team-high 64 points. Earlier this year she broke DePauw's 25-year-old career records for goals and points, held by Colleen Konicek and which now stand at 75 goals and 172 points. Ellis was the 2011 Great Lakes Region Player of the Year as well as a second team all-America selection,
Cutler (left), the NCAC Defensive Player of the Year, leads a DePauw defense which paces Division III in both shutouts (15) and goals against average (0.54). The Tigers' 15 shutouts is an NCAC record and equaled the DePauw mark set in 1999. DePauw leads Division III in both categories this year. Cutler also scored eight goals and assisted on six and this is her third straight first-team all-region selection.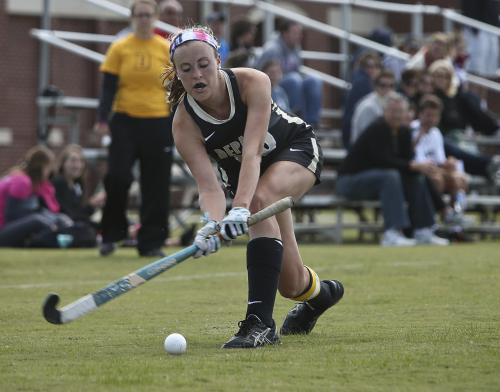 Shamleffer (right) is second on the team with 16 goals and 36 points and this marks her third all-region honor after earning second team distinction in 2009 and 2011.
Three DePauw players were chosen to the second team including freshman midfielder Grace Goodbarn (Highlands Ranch, Colo./Mountain Vista), junior defender Taylor Helms (Oklahoma City, Okla./Casady School) and sophomore forward Paige Henry (Louisville, Ky./Kentucky Country Day).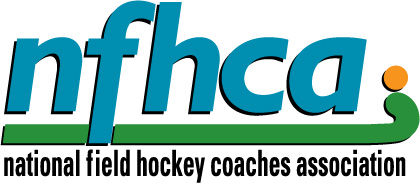 Goodbarn has started all 22 games and assisted on a pair of goals, while Helms is a key part of the back line which has helped the Tigers to the best goals against average in Division III. Henry was third with 13 goals and 35 points and second with six game-winning scores.
For more information on the DePauw field hockey program, follow DePauw on Twitter (@DePauwAthletics / @DePauwFH) or like them on Facebook (www.facebook.com/DePauwAthletics).
Back