Cutler Named Great Lakes Region Player of the Year
November 19, 2013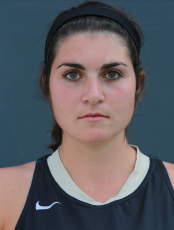 Greencastle, Ind.- Following a second straight appearance in the NCAA Division III field hockey tournament, senior midfielder Chelsea Cutler (Victoria, B.C./Mt. Douglas Secondary) was named the 2013 Longstreth/National Field Hockey Coaches Association (NFHCA) Division III Great Lakes Region Player of the Year.
The two-time North Coast Athletic Conference Defensive Player of the Year (2012-13), Cutler led DePauw to a 17-5 overall record and a first place finish in the NCAC regular season standings and NCAC tournament. She was selected to the 2013 All-NCAC First Team for the third straight season and was named the 2013 NCAC Tournament MVP.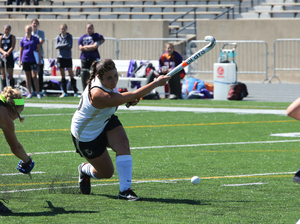 Cutler started in all 22 games this season scoring 11 goals and assisting on 11. She holds the DePauw career record for games started with 83 and will be joining fellow senior Taylor Helms (Oklahoma City, Okla./Casady School) as a member of the 2013 Front Rush/NFHCA Division III Senior Game on Saturday, November 23, at the Virginia Beach Sportsplex in Virginia Beach, Va.
While at DePauw Cutler was named a 2012 All-American Third Team and earned a number of additional accolades including: 2010 Southern Collegiate Athletic Conference (SCAC) Academic Honor Roll, 2010 All-SCAC First Team, 2010 SCAC Newcomer of the Year, 2010-12 Great Lakes All-Region First Team, 2010-12 NFHCA Academic Squad, 2011-13 All-NCAC First Team and 2012-13 NCAC All-Tournament Team.
Cutler's name will now be entered as a candidate for the 2013 Longstreth/NFHCA Division III National Player of the Year which will be announced on December 3rd.
Back