Coach Bill Lynch Goes One on One on Radio Program
December 23, 2013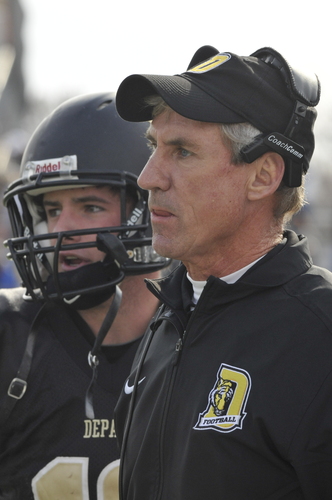 Bill Lynch, head football coach at DePauw University, is the featured guest on this week's edition of One on One with Mark Montieth. In the hour-long show, which airs on Indianapolis ESPN Radio affiliate WFNI/The Fan, Lynch discusses his long coaching career -- which has also included head positions at Indiana University, Ball State University, and Butler University -- the enjoyment he gets from working with student athletes, and the uniqueness of the Monon Bell rivalry, among other subjects.
The show will be rebroadcast over the air Thursday night at 7 p.m. It will soon be available as a podcast via the program's website.
A member of the Indiana Football Hall of Fame, Coach Lynch was featured in a piece which ran during the AXS TV national telecast of the 120th Monon Bell Classic last month. The video is embedded below.
Back