"Purity of DIII Basketball Sings to" Celtics Coach Brad Stevens '99
March 16, 2017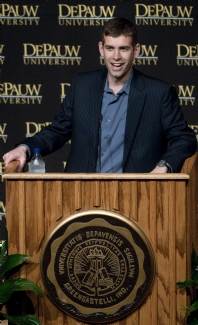 Brad Stevens, the 1999 DePauw University graduate who is head coach of the NBA's Boston Celtics, "has taken the time to build relationships with New England coaches of all levels -- it's not uncommon for several of them to line the sidelines at practice -- but the purity of the Division-III game sings to him," reports the Republican of Springfield, Massachusetts. "A former player at DePauw, he still has a deep respect for non-scholarship players who compete just because they enjoy the game."
The article notes the friendship between Stevens and Stephen Brennan, head men's basketball coach at Babson College, which has reached the NCAA Division III Final Four.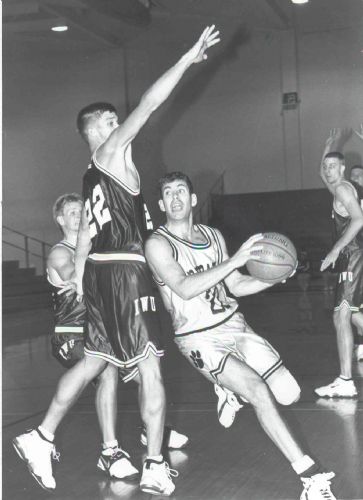 "A lot of those guys, this is their last leg of playing," Stevens tells the newspaper of the DIII hoops experience. "They know it. They've got other things on their mind with regard to what they're looking forward to in the future, but they're playing it because they love it. And they're playing it because it's a chance to compete as a team. And as a result, I've seen a lot of those Division-III guys go on to become coaches or try to stay in the game in some way because most of the time they're not good enough to play at the highest levels of the pros."
Access the story at the newspaper's website.
At DePauw, Brad Stevens was an economics major and Management Fellow and played four years on the Tiger basketball team, earning all-conference and academic all-conference honors. His DePauw internship with Eli Lilly resulted in a job with that company, but the lure of coaching brought him back to basketball.
"My experience at DePauw was about as beneficial as any experience I've had," he told ESPN.com in November 2013.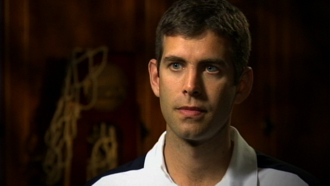 On April 13, 2010, Stevens returned to his alma mater to deliver the Robert C. McDermond Lecture.
In 2015 Brad Stevens received the University's Young Alumni Award at a luncheon in downtown Indianapolis. At a fundraiser that evening, Stevens related how his college coach, Bill Fenlon, has impacted his life and career.
Source: Springfield (Mass.) Republican
Back