Former Tiger Assistant Swim Coach Justin Jennings Dies
June 23, 2017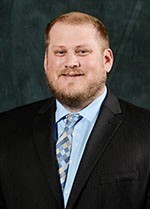 Justin Jennings, assistant men's swimming and diving coach at Colgate University, and men's and women's assistant swimming and diving coach at DePauw University from 2005-07, died June 16.
"School officials said Jennings died after battling an aggressive form of cancer over the past few months," reports New York's Rome Sentinel. "An Indiana native, Jennings joined the Raiders staff in September of 2014 as the first hire of head coach Andy Waeger and was responsible for the recruiting efforts and coached the athletes in the long distance events for Colgate."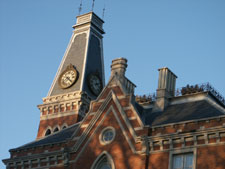 Jennings came to Colgate in 2014 from Coe College in Iowa, where he served as the head men's and women's swimming and diving coach and director of Coe Natatorium. He began his coaching career as an assistant at Carthage College in Wisconsin.
Jennings earned his bachelor's degree in exercise and sports science in 2003 from Carthage and received his master's degree in sports management from Indiana State.
Read more here.
Back