Adam Dill '99 Appointed Judge of the Sixth Judicial Circuit Court of Illinois
June 27, 2017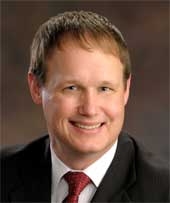 Adam Dill, a 1999 graduate of DePauw University, has been appointed associate judge of the Sixth Judicial Circuit Court of Illinois. He replaces the retiring Holly Clemons and will be sworn in July 10.
A former assistant state's attorney, Dill currently works for the Champaign law firm of Erwin, Martinkus & Cole Ltd.
"It's a huge honor," Dill tells the News-Gazette of Champaign-Urbana. "I grew up in Champaign and I love the people there and in East Central Illinois. To be able to serve them in this capacity like I did for 10 years as a prosecutor is truly an honor for me and I'm looking forward to the challenge."
Presiding Judge Tom Difanis notes, "Adam has a lot of experience -- a lot of trial experience as a prosecutor (and as) a defense attorney. He had everything we were looking for as someone who can get started in a high-volume courtroom that's going to require jury trials. He's a good solid lawyer and well-respected by the bar."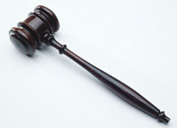 The article points out that Dill majored in political science as an undergraduate. "He also played baseball for DePauw for four years, earning four all-conference nominations."
He went on to earn his law degree from DePaul University in Chicago.
Read more at the newspaper's website.
Back