Tiger Football Assistant Colin Johnson Joins Butler U Staff of Jeff Voris '90
January 26, 2018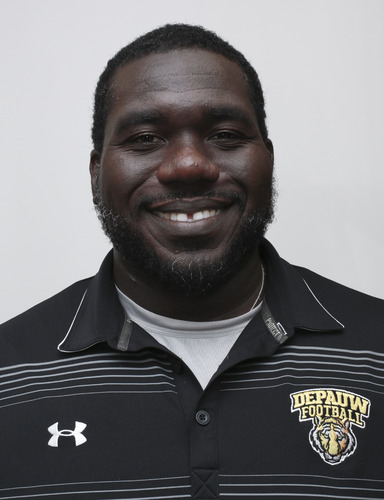 Colin Johnson, offensive line coach for DePauw University since 2013, has been appointed to the same role with Butler University's football program. Johnson previously served on the Bulldogs staff in 2011 and 2012.

"We are extremely excited to have Colin coming back to our program," said Jeff Voris, Butler's head coach and 1990 graduate of DePauw. "He was really good when he was here and has continued to grow and develop under some outstanding coaches since he left."

Johnson is a graduate of Ball State University, where he played under current DePauw head coach Bill Lynch and earned four varsity letters and was co-captain of the team. After graduation he played one season in the Arena Football League 2 as a member of the Peoria Pirates where he started and played in 11 games and helped lead the Pirates to the 2004 Arena Cup.
After serving two Indianapolis area high schools as an assistant coach, Johnson rejoined Lynch at Indiana University, where he was a special teams quality control coach and an offensive graduate assistant from 2008-11. He then spent a season at the College of Wooster as offensive line coach and staff video coordinator, then went to Butler to oversee defensive tackles.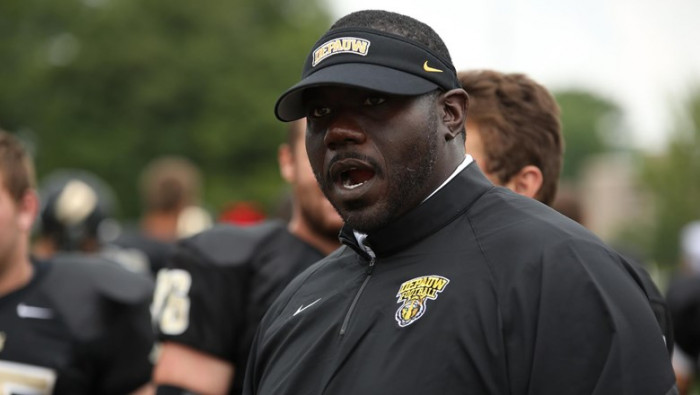 "Johnson helped lead DePauw to an 8-2 overall record, including a second-place finish in the North Coast Athletic Conference, during the 2017 season," notes an announcement. "He developed eight all-conference selections during his time at DePauw. Additionally, Kody Bontreger was an all-region honoree twice."

Read more here.
Visit the official online home of DePauw's football program by clicking here.
Back