Prof. David Gellman Contributes to Bruce Springsteen, Cultural Studies, and the Runaway American Dream
March 28, 2012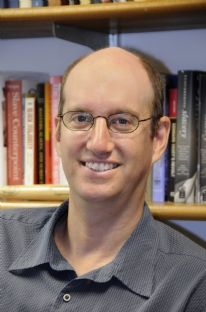 David N. Gellman, professor of history at DePauw University, contributes an essay to Bruce Springsteen, Cultural Studies, and the Runaway American Dream. Gellman writes of "Springsteen, Richard Ford, and the American Dream" in the new book, which is part of the Ashgate Popular and Folk Music Series and is edited by Kenneth Womack, Jerry Zolten and Mark Bernhard.
"There is little question about the incredible power of Bruce Springsteen's work as a particularly transformative art, as a lyrical and musical fusion that never shies away from sifting through the rubble of human conflict," notes a synopsis of the title. "As Rolling Stone magazine's Parke Puterbaugh observes, Springsteen 'is a peerless songwriter and consummate artist whose every painstakingly crafted album serves as an impassioned and literate pulse taking of a generation's fortunes. He is the foremost live performer in the history of rock and roll, a self-described prisoner of the music he loves, for whom every show is played as if it might be his last.' In recent decades, Puterbaugh adds, 'Springsteen's music developed a conscience that didn't ignore the darkening of the runaway American Dream as the country greedily blundered its way through the 1980s' and into the sociocultural detritus of a new century paralysed by isolation and uncertainty. Bruce Springsteen, Cultural Studies, and the Runaway American Dream reflects the significant critical interest in understanding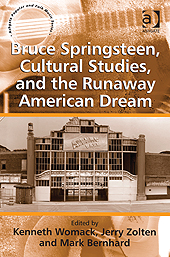 Springsteen's resounding impact upon the ways in which we think and feel about politics, religion, gender, and the pursuit of the American Dream. By assembling a host of essays that engage in interdisciplinary commentary regarding one of Western culture's most enduring artistic and socially radicalizing phenomena, this book offers a cohesive, intellectual, and often entertaining introduction to the many ways in which Springsteen continues to impact our lives by challenging our minds through his lyrics and music."
Order the book at the publisher's website or Amazon.com.
Dr. Gellman also contributed to a 2011 book, Bruce Springsteen and the American Soul: Essays on the Songs and Influence of a Cultural Icon.
Richard Ford's 1995 novel, Independence Day, was the first ever to win both the Pulitzer Prize and the PEN/Faulkner Award. He visited DePauw in 2007.
Back