Winners of Concerto Competition Perform Sunday at 3 p.m.
April 11, 2012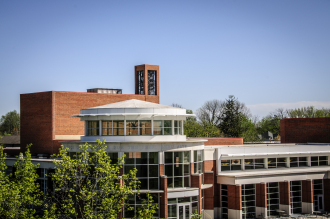 The winners of the 2012 DePauw University School of Music Concerto Competition will perform with the DePauw University Orchestra this Sunday, April 15, at 3 p.m. in Kresge Auditorium of the Judson and Joyce Green Center for the Performing Arts. Directed by orchestra director Orcenith Smith, this concert is free and open to the public.
The DePauw Concerto Competition takes place annually, offering music students a chance to compete for the opportunity to perform in a concert with a full orchestra. This year, 48 students participated in the preliminary round judged by DePauw School of Music faculty members. Thirty-three students were selected to perform in the final round of the competition for a panel of guest adjudicators from outside of DePauw. From this group, the six students were chosen to perform on the winners' concert.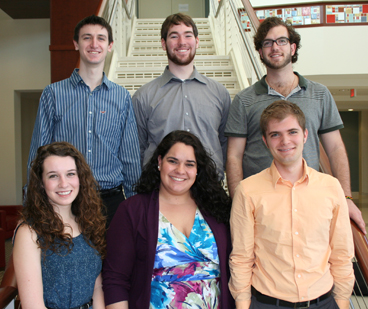 The 2012 winners include Emily Barnash '14, soprano (student of Pamela Coburn); Dan Hickey '15, clarinet (student of Randy Salman); Josiah Rushing '13, marimba (student of Amy Lynn Barber); Chance Trottman-Huiet '12, tuba (student of Orcenith Smith); Patrick Speranza '13, timpani (student of Amy Lynn Barber); and Elisa Sunshine '13 (student of Pamela Coburn).
The Sunday concert will include a variety of music, including Koppel's Concerto for Marimba and Orchestra, Plau's Concert for Tuba and Strings, "To this We've Come" from Menotti's The Consul, Mozart Clarinet Concerto in A major, "Sempre libera" from Verdi's La Traviata, and Daugherty's Raise the Roof (for Timpani and Orchestra).
Founded in 1884, the DePauw University School of Music is the nation's sixth-oldest private institution for post-secondary music instruction and the longest-running in Indiana. Learn more here.
Back