Prof. Gregory Ristow Named Artistic Director of Encore Vocal Arts
August 5, 2012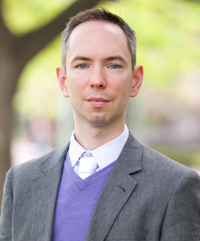 "Encore Vocal Arts, a small choral ensemble founded 40 years ago by Elise Marshall, has named Gregory Ristow as its new artistic director," reports the Indianapolis Star's Jay Harvey. "The director of choirs at DePauw University in Greencastle, Ristow is also on the faculty of the Interlochen Arts Camp in Michigan."
The news item adds, "Ristow will conduct the Encore singers in six concerts during the 2012-13 season, which will be announced later this month, according to board chair Susie Engelau."
Read it at IndyStar.com or learn more about Professor Ristow at the DePauw University School of Music's website.
Back