DePauw Chamber Symphony Presents "Delightful Concert" in England
January 19, 2013
"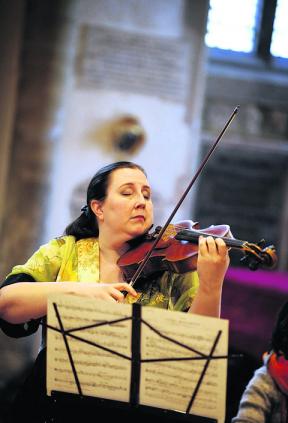 Tourists and passers-by were treated to a free concert from touring American students," reports This is Oxfordshire. "The Chamber Symphony orchestra from DePauw University, Indiana, stopped by Oxford on its UK tour. The 35 students and two faculty members performed tunes from Bernstein to Britten at Christ Church Cathedral in St Aldates this week."
John Briggs, registrar at Christ Church Cathedral, says of the Tuesday program, "It was a delightful concert with a mixture of classical styles."
The article also quotes Nicole Brockmann, associate professor of music at DePauw. "Oxford was a tremendous experience for us," she states. "It was a privilege to perform in Christ Church Cathedral and a joy to be welcomed so warmly by a city so much rich in musical and academic history." (top photo: Prof. Brockmann plays her viola at Christ Church Cathedral; by David Fleming)
The report adds, "The orchestra also visited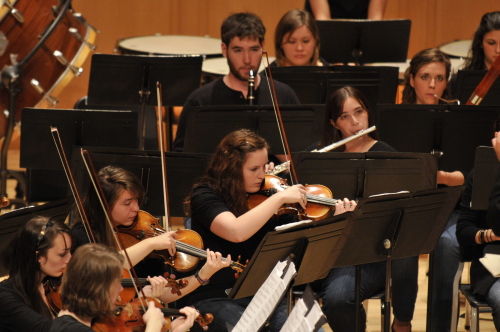 London, Bath and Stratford-upon-Avon on its tour."
Read the piece here.
Founded in 1884, the DePauw University School of Music is the nation's sixth-oldest private institution for post-secondary music instruction and the longest-running in Indiana. Learn more here.
Back