Acclaimed Baritone Thomas Hampson and Indianapolis Symphony Here for Feb. 23 Concert
February 13, 2013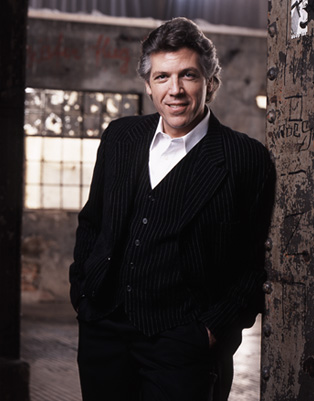 Baritone Thomas Hampson, one of the world's greatest classical singers, will join the Indianapolis Symphony Orchestra for a performance at DePauw University on Saturday, February 23. Tickets to the 7:30 p.m. concert in the Green Center's Kresge Auditorium are available for advance purchase for $10.
A native of Elkhart, Indiana, Hampson has appeared in major opera houses and concert halls the world over. Not just tall in the stature of his reputation, with more than 150 recordings to his credit, the six-foot-four singer also has immense stage presence and an ability to command the spotlight that has made him a favorite of the big houses, such as the Metropolitan Opera in New York and Vienna Staatsoper, the leading house in Europe.
Hampson's discography includes winners of a Grammy Award, five Edison Awards, and the Grand Prix du Disque. He received the 2009 Distinguished Artistic Leadership Award from the Atlantic Council in Washington, D.C., and was appointed the New York Philharmonic's first Artist-in-Residence. In 2010 he was honored with a Living Legend Award by the Library of Congress, where he serves as Special Advisor to the Study and Performance of Music in America.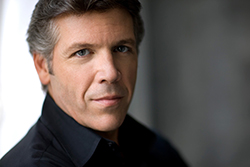 A 2011 recipient of the famed Concertgebouw Prize, Hampson also holds honorary doctorates from Manhattan School of Music, Whitworth College, and San Francisco Conservatory, besides being an honorary member of London's Royal Academy of Music.
"Tom Hampson is a wonderful colleague and a joy to sing with," says Pamela Coburn, James B. Stewart Distinguished Professor of Music Distinguished Professor of Voice at the DePauw School of Music. A 1974 graduate of DePauw, Professor Coburn who can attest to this fact first-hand, having sung with the dynamic baritone in The Marriage of Figaro many times in Munich. "He is one of the best if not the best interpreters of our time of Lieder [German art song]," Coburn continues. "He always brings out the best, musically, in his fellow performers whenever you share the stage with him."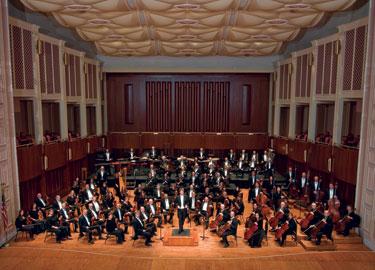 For his appearance in Greencastle, Hampson will sing Des Knaben Wunderhorn ("The Youth's Magic Horn"), a suite of songs by the Gustav Mahler, the famed conductor of the Vienna State Opera from 1897 to 1907. The cycle is unique in that rather than having been written with piano accompaniment, this particular group of songs was created with an orchestral setting. Joana Carneira will guest conduct the Saturday night performance with the ISO, which also includes Robert Schumann's Symphony No. 2 in C Major, opus 61.
It's been said that no one just "likes" Mahler, and the world-class baritone has taken the time and opportunity to delve deeply and with curiosity into the Viennese composer's legacy, having given more than 50 performances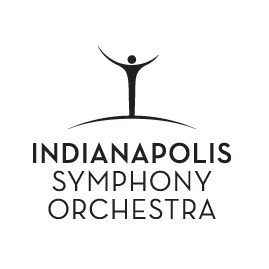 of the song cycle over the past two years in celebration of the centennial of the composer's death in 1911.
Tickets, which are $10 in advance and $12 the day of the performance, may be purchased in person at Green Center's box office, located at 605 S. College Ave., or online at www.depauw.edu/music/tickets. Admission to DePauw School of Music events is free to all DePauw students, children 12 years old and younger, and seniors over 65 years of age, but tickets are required. Those who cannot afford to pay full ticket price can also take advantage of the pay-what-you-can option.
Back