Performances & Workshops This Week Launch Project to Create Musical Tribute to Putnam County
September 9, 2013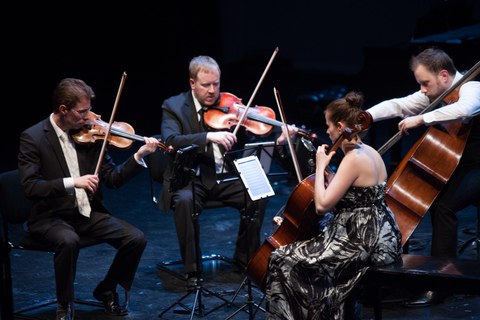 Members of Fifth House Ensemble, one of Chicago's most imaginative chamber music groups, will perform and meet with local residents on Saturday, September 14, at the Greencastle Farmers' Market from 10–11:30 a.m., and at Starbucks on the courthouse square from 5–6:30 p.m., with free coffee provided by Eli's Books for the first 50 people to fill out a card listing "the most beautiful place in Putnam County."
It's the first step in an eight-month process in which the DePauw University School of Music and Fifth House Ensemble are preparing a once-in-a-lifetime tribute to Putnam County. Throughout the year, the group can be found around town seeking out inspiration and gathering photos and stories for an innovative new work celebrating the rich agricultural community, heroes and heritage of the region.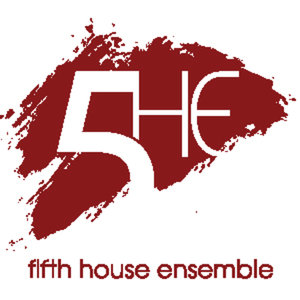 The project will culminate in a moving world premiere performance of "Harvest" at the Judson and Joyce Green Center for the Performing Arts on Mother's Day, May 11, 2014. For the final concert, Fifth House will be joined by local musicians and storytellers, as well as the DePauw University Orchestra, in an interactive, multimedia program, featuring material collected during the artists' residency, and classical and contemporary music arranged for the occasion by the ensemble.
As 5HE develops "Harvest," the creative team looks forward to meeting with area residents, gathering material and forming relationships with members of the community. "We are really excited to play for people at the market," says Melissa Snoza, the group's flutist and executive director. "We've never been so excited about a project as we are with this one. We look forward to meeting many new friends during this first visit and to hearing their stories about Putnam County and its history."
In addition to the Saturday events, the public is invited to attend three Fifth House workshops this week at DePauw's Green Center for the Performing Arts, which are presented free of charge and are open to local residents, as well as to students and educators:
Friday, Sept. 13, 10:20–11:20 a.m. Kresge Auditorium: "Putting Your Audience Center Stage" (open seating)
Saturday, Sept. 14, 1:30–2:30, Green Center, Room 1115: "Curriculum Integration on Stage and In The Classroom" (reservation required; contact Emily Smith, (765) 658-4571 or emilysmith@depauw.edu)
Saturday, Sept. 14, 2:50–3:50 p.m. Green Center, Room 1115: "Music Can Tell a Story" (reservation required; contact Emily Smith, (765) 658-4571 or emilysmith@depauw.edu)
Having pioneered the art of narrative chamber music with its original series Black Violet, The Weaver's Tales and In Transit, Fifth House has become renowned for engaging audiences through its connective programming and unexpected performance venues. As part of its 2012–13 season, the ensemble collaborated with New York City-based playwright Stan Richardson to present Caught. Through a series of participatory activities at park district venues throughout the city, 5HE involved communities in its signature pairing of stories and music, creating performances that reflected the fabric of Chicago's neighborhoods.
Since establishing itself on the Chicago chamber music scene, 5HE has also performed in some of the city's most well-regarded concert venues and series including Ravinia, Pritzker Pavilion, Mostly Music Series, the Dame Myra Hess Memorial Concerts, PianoForte Chicago, WFMT Impromptu, Rush Hour Concerts at St. James and Sunday Salon Series at the Chicago Cultural Center. In addition to public performances, Fifth House Ensemble reaches out to those unable to make it to the concert stage through its MusiCare series, presenting concerts at the Self Help Center and Children's Memorial Hospital.
The New York Times has praised the versatile and dynamic group for its "conviction, authority, and finesse."
Back