Band and Wind Ensemble Present Family Weekend Concert Sunday at 3 p.m.
September 18, 2013

The DePauw University Band and Wind Ensemble, conducted by Dr. Craig Paré, will present its first concert of the 2013-14 season this Sunday, September 22, as part of Family Weekend. The concert will take place at 3 p.m. in Kresge Auditorium, located in the Judson and Joyce Green Center for the Performing Arts.
Works for full symphonic band, as well as chamber winds, include the Vienna Philharmonic Fanfare by Richard Strauss; Vox Populi by Richard Danielpour; Slavonic Dance No. 3 by Antonin Dvorak; Pacem by Robert Spittal; Suite in D by Arthur Bird; Blue Shades by Frank Ticheli, which will feature the University Band's principal clarinetist, Dan Hickey; and the "Polka and Fugue" from Schwanda the Bagpiper by Jaromir Weinberger.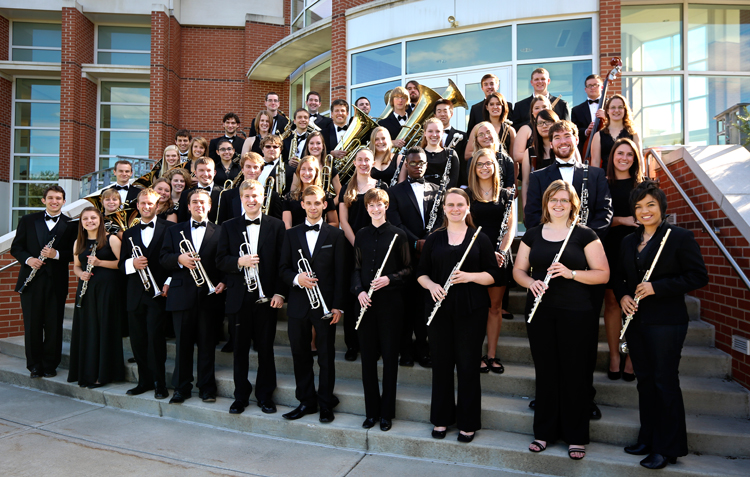 The conductor characterizes the ensemble's diverse concert program as more of an eclectic than a single theme program. "It's kind of like a cold shower for the students," quips Paré. "We move from one piece to the next very quickly, which forces them to really work. It's difficult repertoire, and the students have to assimilate it all -- right at the top of the semester after having been an ensemble for just a few weeks. Technically these are challenging pieces, and they are sophisticated in style also, from Slavonic dances to a New Orleans jazz influence."
Professor Paré adds, "We heard some exceptional students during auditions this fall, which is great because this class will be doing a recording in April 2014 that will feature three of our faculty soloists -- Carla Edwards, Eric Edberg and Randy Salman -- and we are really looking forward to performing another ambitious piece, George Gerswin's Rhapsody in Blue, with faculty pianist Claude Cymerman on November 24."
General admission tickets for DePauw University Band performances in the Green Center for the Performing Arts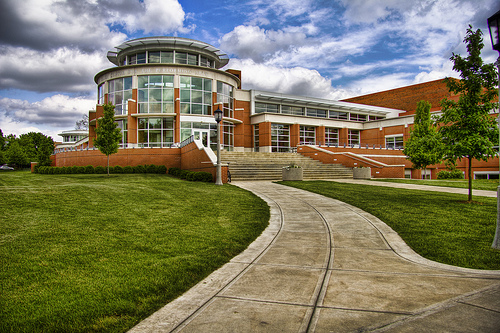 are $3; tickets for students, seniors and children are free.
In lieu of an admission fee, audience members may donate non-perishable food items for the benefit of the Putnam County Emergency Food Pantry. Monetary donations to the Food Bank will also be accepted.
For more information, contact Dr. Paré (cpare@depauw.edu), visit the School of Music online events calendar (www.depauw.edu/music/schedule), or stop by the box office on the first floor of the Green Center, located at 605 S. College Avenue. You're also invited to call (765) 658-4817 or visit www.depauw.edu/music/tickets.
Back