DePauw Chamber Singers Launch Winter Term Tour with Sunday Concert
January 8, 2014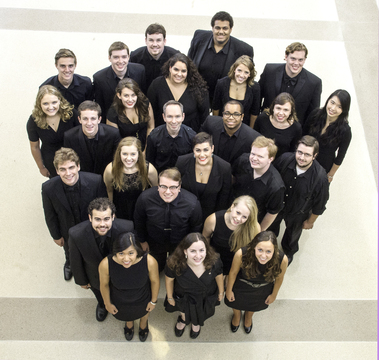 Performances by the DePauw University School of Music resume this Sunday, January 12, when the DePauw Chamber Singers kick off the ensemble's 2014 North American tour to Texas and Mexico with a 3 p.m. concert in Kresge Auditorium, located within the Green Center for the Performing Arts.
The performance is the culmination of intense work over more than a week. The eighty-minute farewell performance, conducted by Gregory Ristow and accompanied by Amanda Hopson, features fiery music from the Spanish Renaissance, a cappella arrangements of American classics including Louis Armstrong's What a Wonderful World, well-known spirituals arranged by Michael Tippett and a new piece, Celebration of Hope -- a song written by cancer patients at Texas Children's Hospital, which the group will record and also perform for the patients during the tour.
Between January 12–25, Ristow, director of choral activities at DePauw, will lead the Chamber Singers in a series of nine concerts, beginning with Sunday's program at the Green Center. He will then fly with the 22-member ensemble to Houston, Texas, at 5 a.m. on Monday morning for four additional performances in the U.S. and three concerts in Mexico City and Tepotzotlán, before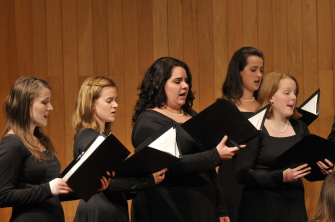 returning to Indiana for the singers' final tour appearance at the annual Indiana Music Educators Association (IMEA) conference in Fort Wayne on January 25 (read more here).
"The Chamber Singers have not traveled beyond the Midwest in four years, so we are thrilled to be taking this great music on tour to Texas and Mexico," says Professor Ristow, who is especially excited by the opportunity for the ensemble and for DePauw faculty composer Scott Perkins' work to be heard by a wider audience.
School of Music student Julie Strauser, who is featured on tour as soprano soloist in three pieces -- John Corigliano's L'Invitation au Voyage, Perkins' The Stolen Child and the American spiritual Steal Away -- has been preparing for the trip since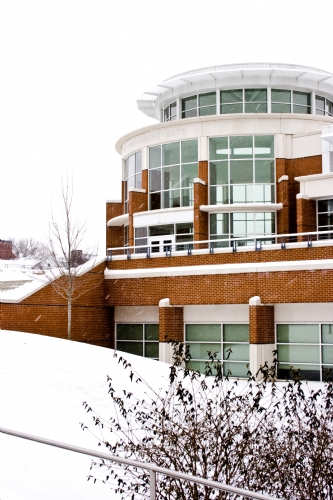 the first of the year, rehearsing familiar pieces as well as learning new music. "In addition to ensemble practice and individual coachings, we've been doing daily section rehearsals to make sure we're all blending well and every pitch is spot on," says Strauser. "And we've been doing a lot of memorization."
The sophomore soloist adds, "With rehearsal every day, it's hard to keep our voices healthy and fresh for the next day, so we're practicing a lot of preventative medicine, too: drinking tea, eating well and a trying to get a good night's sleep.
The DePauw Chamber Singers concert is free and open to the community. No tickets are needed.
Back