Faculty Select Series Presents 'A Romantic Liederabend' Monday
January 22, 2014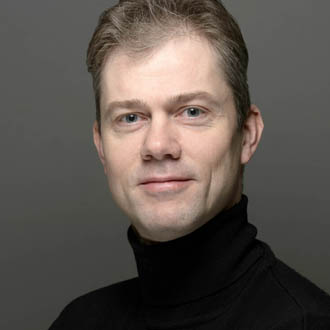 The DePauw University School of Music greets the beginning of the Spring 2014 semester on Monday, January 27, with a romantic evening of song. The concert, part of DePauw's Faculty Select Series, features School of Music faculty baritone Valentin Lanzrein (pictured at left) and pianist Wonmin Kim (seen below right) in performance at 7:30 p.m. in the Green Center's Thompson Recital Hall. They'll perform selections including Robert Schumann's best-known cycle Dichterliebe (Poet's Love), Beethoven's enigmatic An die ferne Geliebte (To the Distant Beloved), and Liszt's passionate and poignant "O love, as long as you are able!"
The resolution of the relentless struggle of the young Clara and Robert Schumman to join in marriage, despite the fierce disapproval of Clara's father, also sparked a renewal of Robert's interest in Heinrich Heine's poetry and led to the composition of two major song cycles Frauenliebe und-leben and its counterpart Dichterliebe -- the latter of which will be heard in the first half of Monday's recital.
"The poetry suggests the trajectory of a futile love affair;" says Lanzrein, "and is an autobiographical statement of Heine's failed affair with his cousin Amalie, who apparently rejected him in favor of another lover."
In 1812, Beethoven wrote an enigmatic letter addressed to the "Immortal Beloved" in which he expressed his longing for his distant adored. "By the title, An die ferne Geliebte, and the subject matter of the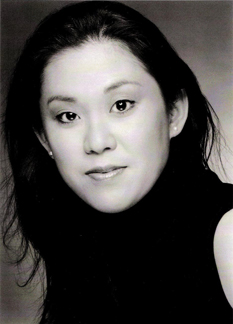 text, it seems obvious that the composer set these songs with his 'Immortal Beloved' in mind," adds Prof. Lanzrein. "Surprisingly, the named letter was never delivered and was only discovered in the composer's writing desk after he had passed away."
Scholars have tried in vain to unveil the intended recipient of the love letter; Lanzrein thinks it might actually be a reference to Beethoven's only real lifelong companion -- his music -- which grew more and more distant as the composer progressively lost his hearing.
For the final song group by the virtuoso pianist Franz Liszt, the performers have selected two songs reminiscent of composer's famous Hungarian Rhapsodies, reflecting Liszt's nostalgia for the Gypsy verbunkos bands of his paternal heritage.
General admission tickets for the Faculty Select Series at the Judson and Joyce Green Center for the Performing Arts are $5; tickets for all students, seniors and children are free. For additional information or assistance, stop by the box office located on the ground floor of the Green Center at 605 S. College Avenue or call (765) 658-4827. The box office will resume its normal hours of operation, from noon-4 p.m. (Mon.–Thurs.) and 6-8 p.m. (Sun.–Fri.), on the first day of classes, Monday, January 27.
Back