Prof. May Phang "A Pianist to Watch," Notes American Record Guide
March 11, 2014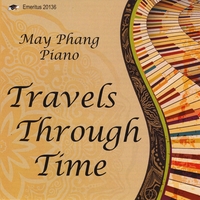 Of Travels Through Time, the new compact disc by May Phang, American Record Guide notes, "The recording was made at DePauw University, where Phang is professor of music. The warm acoustic does justice to her ravishing tone, from a richness in the bass to a spine-tingling ping at the top. I listened to this three times without being able to take it off. This is a pianist to watch."
In his review, Jack Sullivan calls the disc an "imaginative collection" and states that Phang "reveals herself to be a first-rate artist. Listen to her playing in Mischa Levitzki's 'Enchanted Nymph', where her nuance, coloring, and sheer musicality are enchanted indeed, whether in the perky staccato sections or the gorgeous cascade of arpeggios near the end. Her phrasing is compelling. Her voicing in Elinor Remick Warren's transcriptions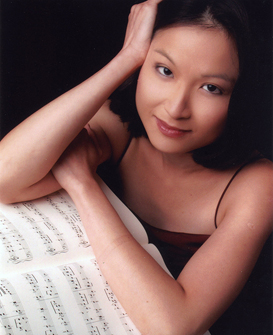 of Stephen Foster songs is subtle and poetic, but when virtuosity is called for in the bigger transcriptions, she has that as well."
Founded in 1935, American Record Guide is the nation's oldest classical music review magazine. Visit the publication online.
Travels Through Time, a collection of original compositions and transcriptions for piano, was released earlier this year. Learn more in this previous story.
Back