Amernet String Quartet Visits for Sunday Concert with Prof. May Phang
March 12, 2014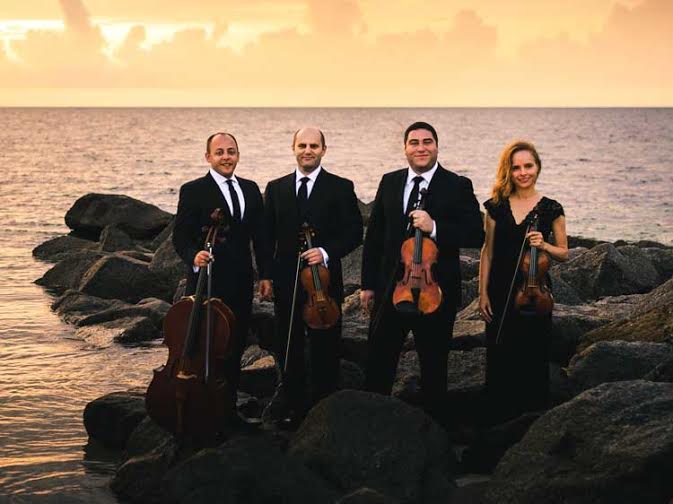 On Sunday, March 16, the DePauw University School of Music will present the internationally renowned Amernet String Quartet in performance with DePauw faculty pianist May Phang at 3 p.m. in the Green Center's Thompson Recital Hall. Part of the School's Faculty Select Series, the intimate afternoon chamber concert includes Haydn's dramatic Quartet in D Major, the effusive second string quartet by the Czech composer Leoš Janáček and the Quintet in E Major by Oscar-winning film composer Erich Wolfgang Korngold.
Of special interest is the second work, an unusual project (an obsession, really) known as the "Intimate Letters" quartet, inspired by some 700 love letters that Janáček wrote to a married woman 37 years his junior, a correspondence that began in 1917 and continued until his death.
The young woman, named Kamila, expressed little feeling for the composer or his music, but fueled by his own unrequited love, Janáček began writing his best works, including his String Quartet No. 2, late in life, when most people cease to create. The third movement of the second string quartet is a musical portrait of Kamila that Janacek describes in one of his letters to her as "a vision of your image, transparent, as if in the mist." It incorporates a simple-sounding passage

for the viola that speeds up and deepens with repetition. The sound of his blood quickening at the thought of his beloved. Elegant and more anguished at every re-harmonization.
Lauded for their "intelligence" and "immensely satisfying" playing by the New York Times, the Amernet String Quartet has been ensemble-in-residence at Florida International University in Miami since 2004. The group was formed in 1991, while its founding members were students at the Juilliard School, and quickly rose to international attention after its first season, winning the gold medal at the Tokyo International Music Competition, before being named first-prize winners of the prestigious Banff International String Quartet Competition.
May Phang, a professor of piano at DePauw, will join Amernet for the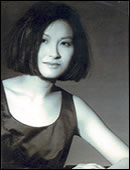 final piece on the program by Korngold, a sunnier work of considerable difficulty, which also meets at the intersection of art and romance and similarly incorporates a musical code that the composer had developed to send secret, loving messages to his fiancée during concert performances.
Phang has performed with orchestras such as the Singapore Symphony, Montreal Symphony and the Philadelphia Orchestra, and has given
radio and television appearances on Singapore Broadcasting Corporation, CBC/Radio-Canada, WFLN/Philadelphia and WFMT/Chicago.
The professor's latest CD, Travels Through Time, is reviewed in the new American Record Guide. Jack Sullivan opines, "I listened to this three times without being able to take it off. This is a pianist to watch." Learn more here.
General admission tickets to Faculty Select Series concerts are $5. All students, children and seniors over 65 are free. For assistance obtaining tickets call (765) 658-4827, drop by the Green Center Box Office (605 S. College Avenue) Sunday through Friday between noon to 4 p.m. and 6 to 8 p.m., or visit www.depauw.edu/music/tickets.
Back