Japan's National Public TV Outlet Spotlights Performance by DePauw Chamber Symphony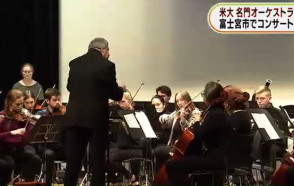 January 16, 2019
Calling members of the DePauw University Chamber Symphony students from "prestigious" American music school, Japan's NHK broadcast a clip of the ensemble's perfomance this week in Fujinomiya. The concert was one of seven on the ensemble's 10-day Winter Term tour of Japan.
NHK, which is Japan's national public broadcasting organization, noted that DePauw "is one of the universities with the oldest music department with over 130 years of history in the United States and has been holding concerts everywhere in the world every two years to attract students from all over the world."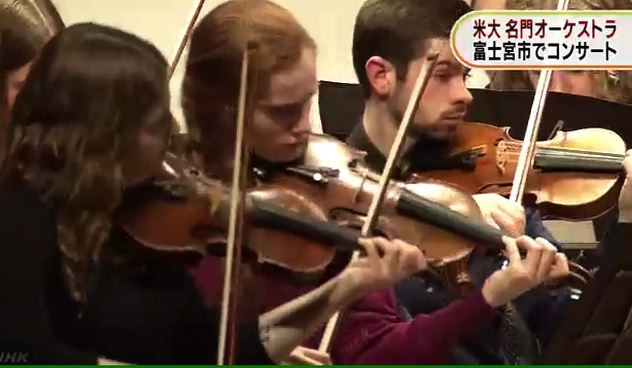 The piece added, "The program included "stringed instruments such as violin and cello performing 7 songs, including Brahms' 'Hungarian Dances 5' and Haydn's 'Symphony No. 95.'"
A woman who attended the concert told the network, "I like classical music, it was a valuable opportunity to listen to live performance, so it was a lot of fun."
Access the segment online, or see it below.
Back