Faculty Select Series Features Telos Trio in 'Gathering Light'
February 16, 2019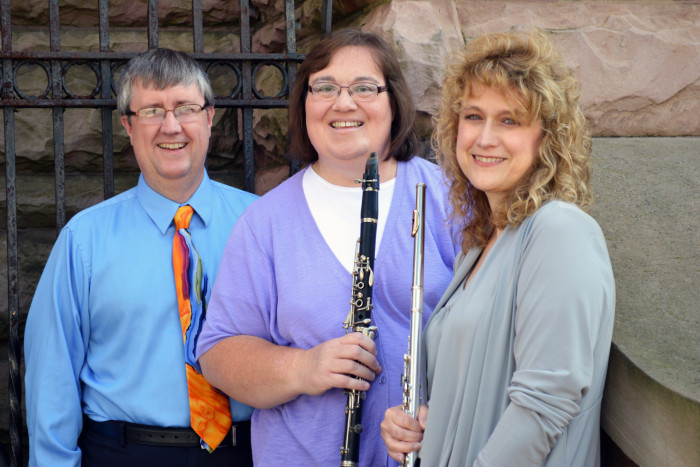 As winter days slowly lengthen into spring, the Telos Trio, Wednesday's Faculty Select guest artists from the Hochstein School in New York, extend an invitation to celebrate the gathering light with them in a program of chamber music and spoken word designed to warm cold-weary spirits. Featured on the February 20 concert, at 7:30 p.m. in the Green Center's Thompson Recital Hall, will be music of Bach, Cavallini, Emmanuel, Debussy and del Aquila.
Local audiences may remember two of the guest ensemble's members -- clarinetist Debbie Grohman, a 1985 graduate of DePauw University, and pianist Willie La Favor, a staff accompanist for several years at the DePauw School of Music. Grohman also was an active member of the Greencastle Presbyterian Church. Since her undergraduate days at DePauw, she has completed not only a Master of Music degree at New England Conservatory of Music, but a Master of Divinity from the Christian Theological Seminary and become an ordained minister. Now married, La Favor, Grohman and their son Andrew, reside in Rochester, New York.
"I am really looking forward to hearing this group," DePauw music professor and the clarinetist's former teacher, Randy Salman, says. "Debbie was an outstanding performer then and afterwards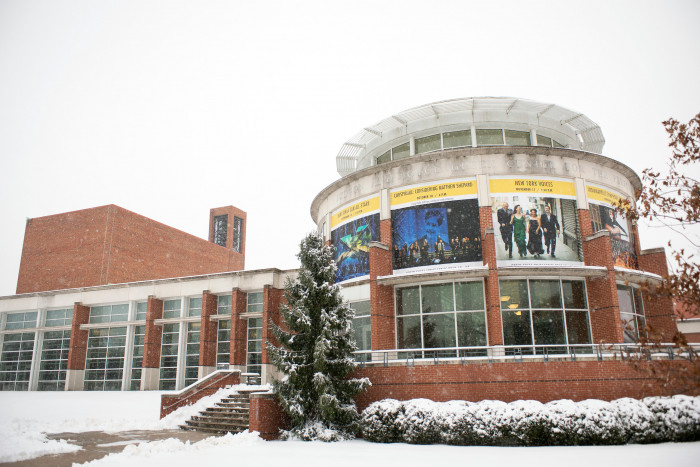 at NEC in Boston. She has gone on to develop an extensive career as a performer and become pastor at First Presbyterian Church of Ontario Center, New York.
"This somewhat unusual combination of flute, clarinet, piano and spoken word on Wednesday should be of interest to all," Salman notes of the program, which also will feature two multi-talented music students as narrators, junior Dana Hsu and senior Darby Hayes.
General admission to the Faculty Select Series is $5; tickets for seniors, children and all students are free. For online purchases, visit depauw.edu/music. To assist patrons in person, the venue's box office will be open 90 minutes prior to the performance in the Judson and Joyce Green Center for the Performing Arts, located at 605 S. College Avenue on the DePauw University campus.
Back