DePauw Orchestra and Choirs Conclude Season Sunday with Mozart's Requiem
May 3, 2019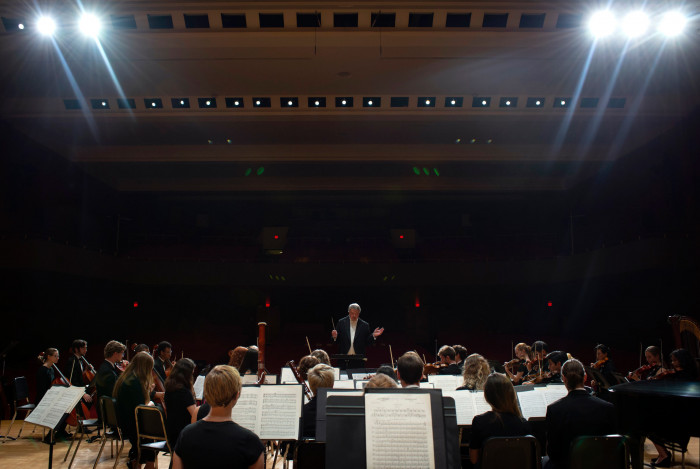 The DePauw University Orchestra and Choirs will complete the 201-/19 academic year with Wolfgang Amadeus Mozart's incomplete final work, the masterful Requiem in D Minor. The joint concert -- featuring DePauw faculty soloists, soprano Jessica Usherwood, mezzo-soprano Caroline Smith, tenor Kerry Jennings and baritone André Campelo -- will be presented Sunday, May 5 at 4 p.m. in the Green Center's Kresge Auditorium.
According to the conductor, Orcenith Smith, the orchestra's music director, Mozart finished eight of the 12 movements of the Requiem, and a student, Franz Xaver Süssmayr, who assisted the ailing maestro with transcribing his ideas during his final days, brought the project to its completion.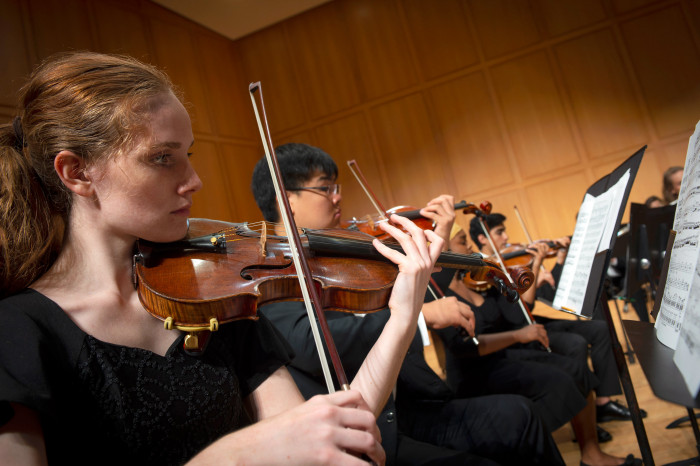 "In Mozart's music, there is such a profound synthesis of ideas in his last days, that even being incomplete, his ideas generated enough musical energy for one of his students to valiantly finish the work," observed Smith. "That, of course, is what we do here...pass on ideas, through teaching and student accomplishment that helps the student develop our ideas further.
"Our orchestral musicians and our choral students, taught by our director of choirs Eric Schmidt, are excited to have this year at DePauw culminate in this profound work of nobility, energy and lyrical contrast," Smith concluded.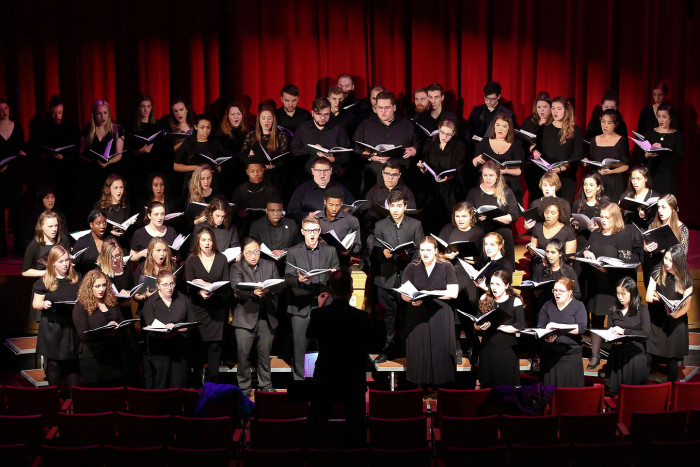 Also on Sunday's program, illuminating and contrasting with the Mozart masterpiece, will be American composer Eric Whitacre's ethereal "Lux Aurumque" (Light and Gold) and movements from Hector Berlioz's "The Damnation of Faust," inspired by the dramatic poetry of another Wolfgang, Johann Wolfgang von Goethe.
General admission to the joint choir and orchestra concert is $5; tickets for seniors, youth and all students are free. Tickets can be obtained online at depauw.edu/music, or purchased in person at the Green Center box office, which will be open 90 minutes prior to the performance.
Back