Matt Newill '08 Discusses Alum-Led Nonprofit in Radio Interview
January 6, 2012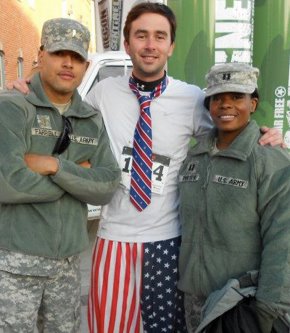 "The three of us that started it all went to DePauw University, just down the road," Matt Newill tells Inside Indiana Business of the not-for-profit True Hero Ties. Launched on Veterans Day 2011, the organization sells neckties, with 50% of the proceeds sent to U.S. veterans organizations.
Newill, a 2008 graduate of DePauw University, partnered with Johnny Buchta '08 and Ryan Tinker '09 to launch the venture (all three were Management Fellows at DePauw). In an interview aired statewide, Newill says response to their concept has been very good.
"We want to roll out one more design on the tie front for Father's Day, and then we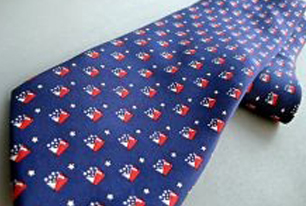 want to look into something in women's wear, maybe a scarf or something of that nature. We're also looking at a few other products.
Access the audio here; this link will take you to a brief summary.
True Hero Ties and its founders have previously been featured in USA Today and on Cincinnati television.
Source: Inside Indiana Business
Back