Newspaper Notes Junior's Internship in Berlin
February 7, 2012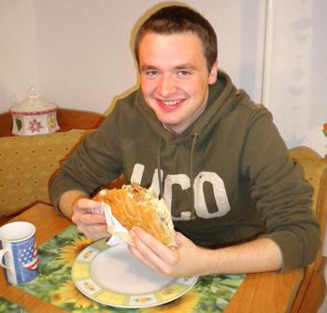 "I really love the fields of business and economics" says DePauw University junior Adam Weaver. An economics and German major and Management Fellow, Weaver is spending this semester in Berlin, where he is interning for the European office of the Indiana Economic Development Corporation. He's featured in today's edition of Indiana's Shelbyville News.
"Economics provides an interesting way to look at the world, and I hope to be able to find a job after graduation where I can combine my two biggest passions: German and business," Weaver tells the newspaper.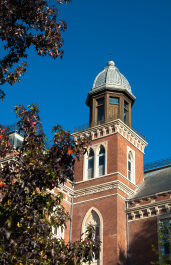 "My current internship has definitely been a great opportunity to do exactly that, and I've loved every minute of it so far."
He notes, "I am currently renting a flat in a large house that is owned by a family also living in the house. Even though I'm just a tenant here, my landlords have really been like a host family for me. They've been really helpful with all of the complicated things I've had to do here in Germany so far, such as open a bank account and apply for a residence visa."
You can read the complete Q&A at the newspaper's website.
Back