DePauw Theatre Presents The Heidi Chronicles, April 12 - 15
April 9, 2012
The Heidi Chronicles is "not just a funny play, but a wise one," noted the New York Daily News. This Thursday-through-Sunday, the Pulitzer Prize-winning show will be staged at DePauw University. You're invited to enjoy the performances, which will take place in Moore Theatre, located within DePauw's Judson and Joyce Green Center for the Performing Arts.
Written by Wendy Wasserstein, The Heidi Chronicles questions how women have benefited from the women's movement by tracing the life of a female art historian. Offering a story told with grace and sensitivity, the play is a stirring assessment of the progress of a significant generation -- a time when the status of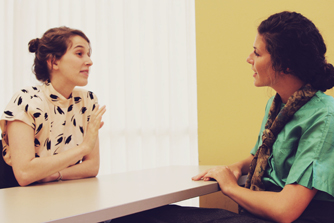 American women suffered profound, and sometimes troubling, change.
The story follows the chronicles of the main character, Heidi Holland, who comes of age during the pivotal years of the Women's Movement. Starting from her high school years in the 1960s to her career as a successful art historian, the play's main themes revisit the changing role of women during this time. It won the 1989 Pulitzer Prize for Drama.
Through Heidi's relationships with both men and women, we watch her struggle to determine what women have really gained and at what cost. The Heidi Chronicles incorporates a stimulating mixture of probing intellectual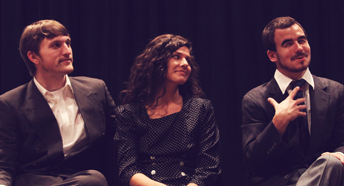 questions and old fashion theatrical humor.
DePauw's performances on Thursday, Friday and Saturday will begin at 7:30 p.m. The Sunday matinee will begin at 2:30 p.m. Tickets are $6 for adults and $3 for students, and will be available for reserve or to purchase at (765) 658.4827 or greencenter@depauw.edu.
Back